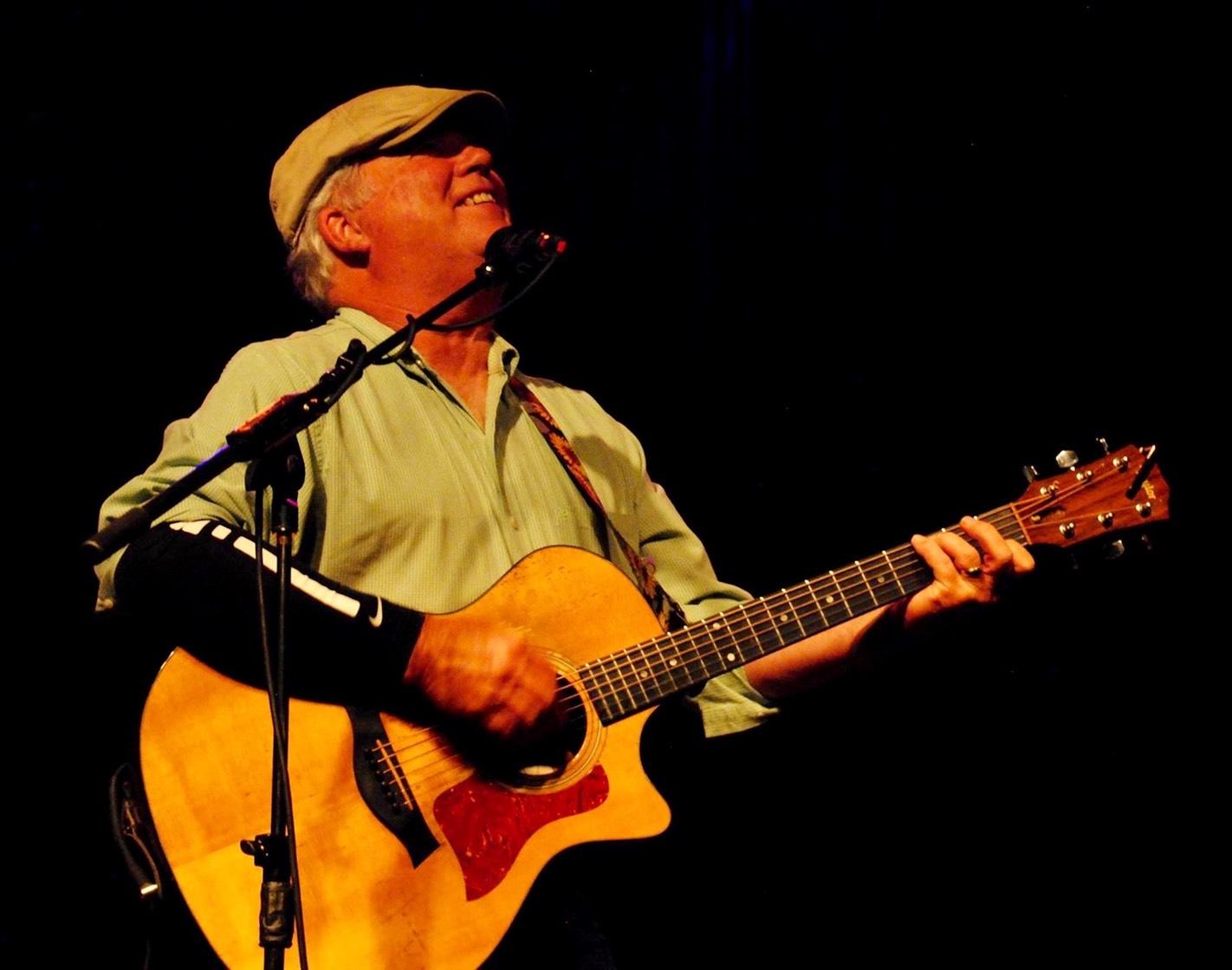 October 10th- If the name Alex Bevanmeans anything to you.. it probably begins with the song "Skinny"… the 1976 Summer Anthem that filled the airwaves of radio station WMMS and brought the Cleveland folksinger's career into sharp focus "back in the day".
Perhaps too, it might conjure the melody of "The Grand River Lullaby", Hearkening back to lost years of innocence and first love in a simpler and more romantic time… a time when the Woodstock Generation found it's rhythmn in the album oriented rock infused soundtracks that still echo in the rivulets and streams of Spotify and Itunes music delivery systems.
Alex Bevan has been picking up his guitar and going to perform for audiences for over forty six years… singing primarily songs of his own crafting and supported mostly by his deft guitar picking and agile improvisational wit…. In short… he is a troubadour of the journeyman class who brings a fresh perspective and unabashed enthusiasm for storytelling to each and every member of the the audience he interacts with.
A truly analog entertainer for a digital time! A Cleveland troubadour of song…what a great way to spend a Saturday Evening on the Bronson Green, listening to a local treasure.
So here's how it works. We have 30 socially distanced spots on the Bronson Green. Each spot can hold two people. You are welcome to bring your chairs or your favorite blanket to get comfy on the green. We also have 3 socially distanced benches available, perfect for 2 if you don't feel like carrying a chair. Pack a picnic with your favorite beverage or adult beverage (no glass please). The Peninsula Foundation will have water and some soft drinks available for a donation. Parking is at The G.A.R. Hall Parking lot and it is a short walk down to the Bronson Church Green. If you need closer parking, there a couple of spots available across the street at Yellow Creek Trading Company. Please do not park on Church Street or Center Street.
We open the gates at 5:00 pm and the show begins at 5:30 pm. Masks are required until you are seated. Any time you move around the green you are required to put your mask back on. If that is disagreeable to you, then I'm sorry, but this is not the event for you. We are excited to be presenting LIVE music again and we are dedicated to doing it safely. See you on the Green! This is a rain or shine event…but if it's a downpour we might have to reschedule. But let's not even go there!
Tickets:
Two-fer on the Green – Two tickets for 36.00 One social distanced spot, perfect for two!
Flying solo on the Green – One ticket for 18.00 and you get the whole socially distanced spot all to yourself!
Two-fer on a bench – Two tickets on one of our benches – 36.00
Purchase tickets on Eventbrite