The Peninsula Foundation's 2020 Civil War Lecture Series is now in its 10th season and is going virtual! Lectures begin at 7:00pm – register for each lecture at the links below.
2020 Speaker Schedule
3/26: The Battle of Monocacy, presented by Marc Leepson (Postponed)
4/23: The Battle of Franklin and the Unsung Hero of the Union, Jacob Dolson Cox, presented by Gene Schmiel (Postponed)
5/28: Varina Davis, presented by Joan Cashin (Postponed)
6/25: An Evening with Ulysses S Grant, presented by Curt Fields
7/23: Marching Home, presented by Brian Matthew Jordan
8/27: Mary Ann Bickerdyke, presented by Jessica Michna
9/17: Lincoln's Vice Presidents, presented by William F.B. Vodrey
10/22: Gettysburg Monuments: Stories & Tall Tales, Part I, presented by Gary Sellers.
11/12: Gettysburg Monuments: Stories & Tall Tales, Part II, presented by Gary Sellers.
Support for this year's Civil War Lecture Series has been provided by
Ohio Humanities, the National Endowment for the Humanities,
and the federal CARES Act of 2020.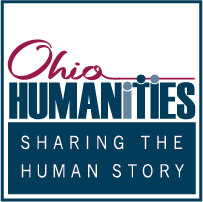 Click here to see speakers from previous years
Click here for information about our ADA addition to the G.A.R. Hall!