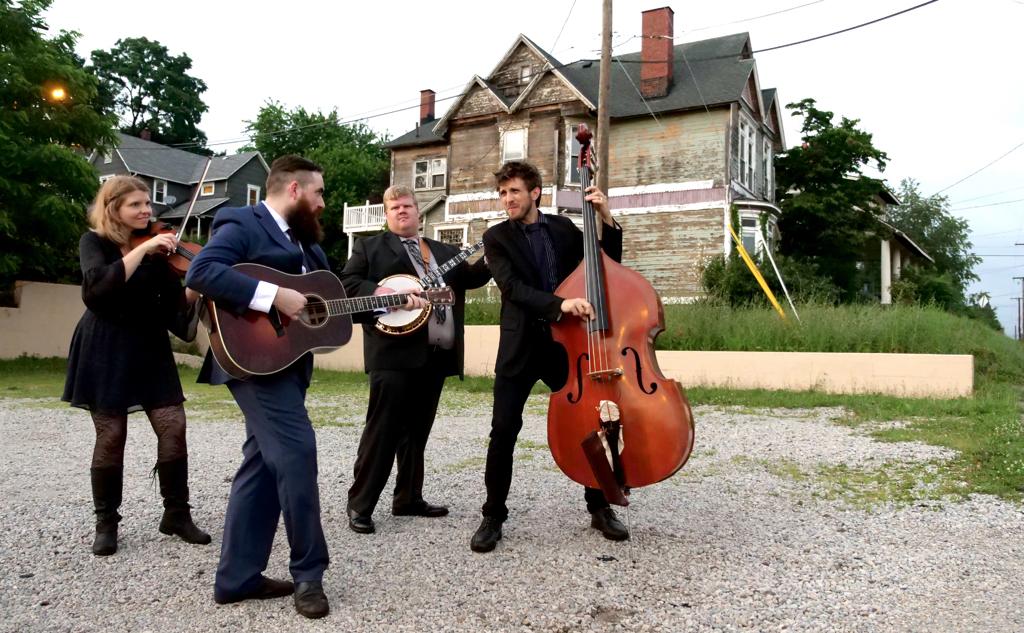 Saturday September 12th- David Mayfield Parade- Join us as we welcome the David Mayfield Parade at 5pm on the Bronson Church Green. The David Mayfield Band will be serving up your favorite Bluegrass tunes and some of their soon to be classic originals. This band gets better each time I hear them, and if you have ever seen David Mayfield, you know you are in for a show. Sure to be fun!
So here's how it works. We have 27 socially distanced spots on the Bronson Green. Each spot can hold people. You are welcome to bring your chairs or your favorite blanket to get comfy on the green. Pack a picnic with your favorite beverage or adult beverage (no glass please). The Peninsula Foundation will have water and some soft drinks available for a donation. Parking is at The G.A.R. Hall Parking lot and it is a short walk down to the Bronson Church Green. If you need closer parking, there a couple of spots available across the street at Yellow Creek Trading Company. Please do not park on Church or Center Street.
We open the gates at 4pm and the show begins at 5. Masks are required until you are seated . Any time you move around the green you are required to put your mask back on. If that is disagreeable to you, then I'm sorry, but this is not the event for you. We are excited to be presenting LIVE music again and we are dedicated to doing it safely. See you on the Green! This is a rain or shine event…but if it's a downpour we might have to reschedule. But let's not even go there!
Tickets – $27.00/ purchased in groups of two.
$30.00 purchased in groups of two day of show
Purchase tickets on Eventbrite