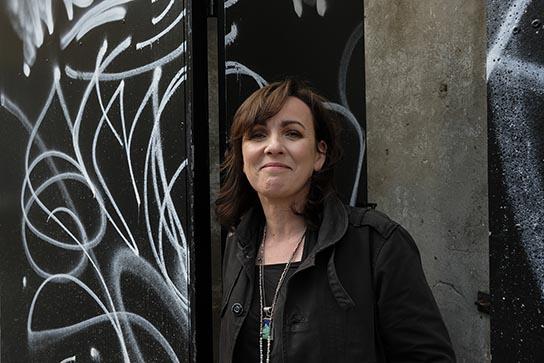 March 12th-Karan Casey has long been one of the most innovative, provocative and imitated voices in Irish traditional and folk music. Her career has spanned twenty-five years from the early days as a jazz performer in George's Bistro in Dublin to her heady days in New York with the band Solas to her now well established solo career and she has sold over half a million albums.
Karan released her first album with the group Solas, which quickly became the most celebrated Irish band in the U.S., and her four years with the group were pivotal. Since embarking on her solo career Karan has released 7 solo albums, a duo album (with John Doyle), an album for children and numerous contributions to other artists' projects – appearing on more than 60 albums in total.
Karan has won awards for "Best Folk Album" and "Best Folk Female" from Irish Music Magazine and been nominated for the BBC Folk Awards and the Danish Grammys and was a key member of Paul Winter's Grammy-award winning "Celtic Solstice".
There is no beter way to spend and evening in March than listening to one of the great voices in Irish folk music.
General Admission-Doors open at 7:30/ Music at 8pm
Pre-Sale tickets- $20/ Day of show- $25
Purchase tickets on Eventbrite