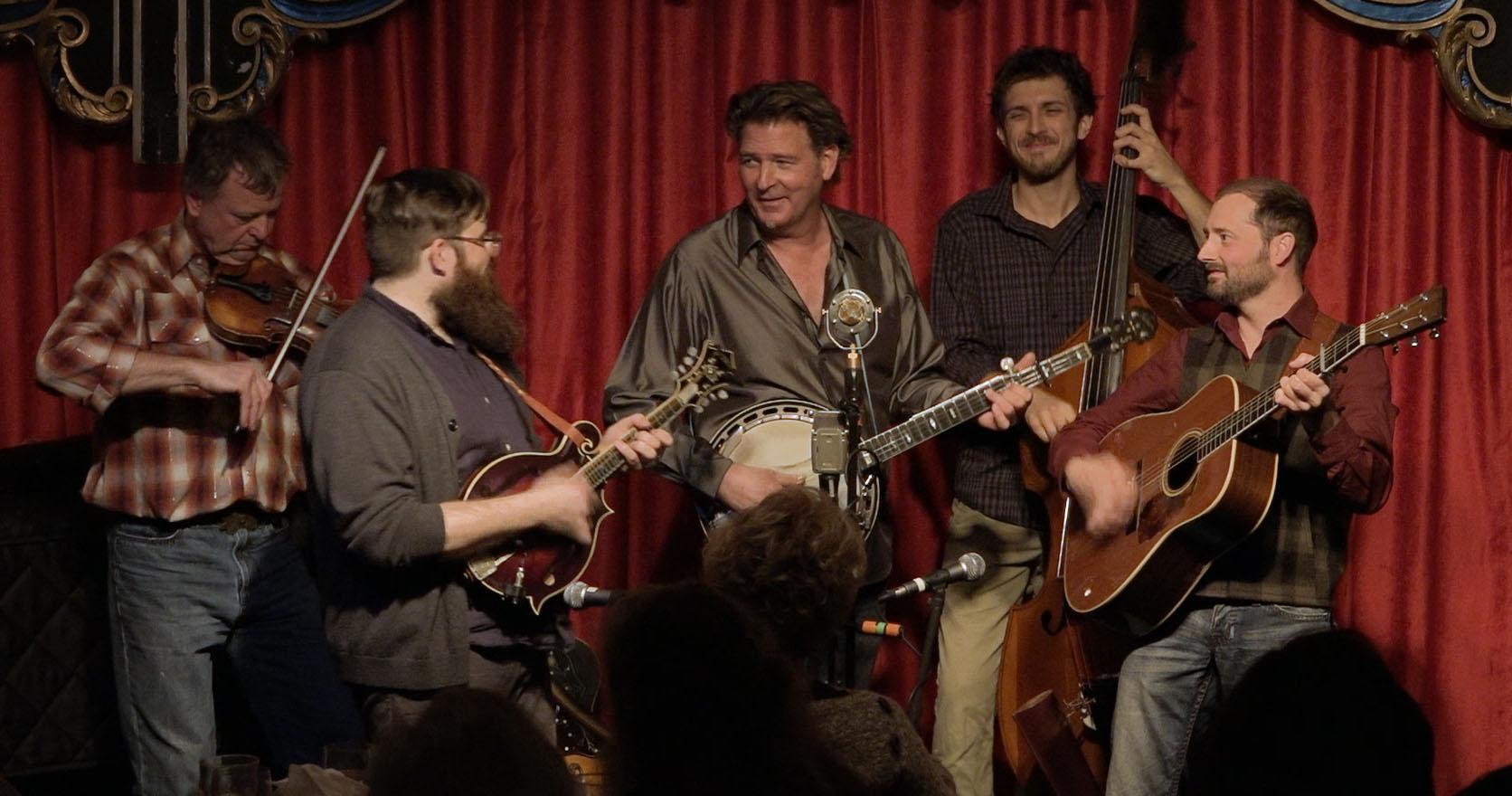 November 6th- Paul Kovac's Big Grass Jam Band– Paul Kovac has gathered some of his favorite "pickers to form a Grass Jam Band. Catch them as they roll into the Hall to play original Ohio Bluegrass and some of your favorite tunes from the legends of Bluegrass, Nothing but fun here folks! So happy to have this show coming back to the Hall.
Some things have changed at the Hall… Our variance to open from the County and State allows us 11 socially distanced tables. There are tables with 4 seats available at each table and a limited number of tables with 2 seats available for a total of no more than 44 seats. No lines at the bar, there will be a menu at your table where you can write down your drink orders, we will pick it up and bring you your beverages. You are welcome to bring your own food, we do not have the food operation up and running yet. Masks are mandatory. Since we are indoors, masks need to stay on unless you are eating or drinking. If you get up from your seat, you need to put your mask back on. We would appreciate if you had a mask on when speaking with our staff. The will do the same for you. If this is disagreeable to you…then this is not the event for you…sorry.
We will have two portable restrooms and hand washing stations outside. We are opening the doors an hour early to hopefully avoid any lines but we will ask you to stay socially distanced, even outside. We have improvde air quality while inside the Hall. We have installed improved filters. We installed both UV lIghting systems and Ionization systems to our HVAC systems. We are excited to be able to open again under the State guidelines, and most importantly… to open safely. We can't wait to welcome you back to the Hall for some live music!
We do small in a BIG way!
General Admission- Doors open at 7pm/Music at 8pm
Tickets:
4 topper ticket equals a table for 4- $92.00
2 topper ticket equals a table for 2- $46.00