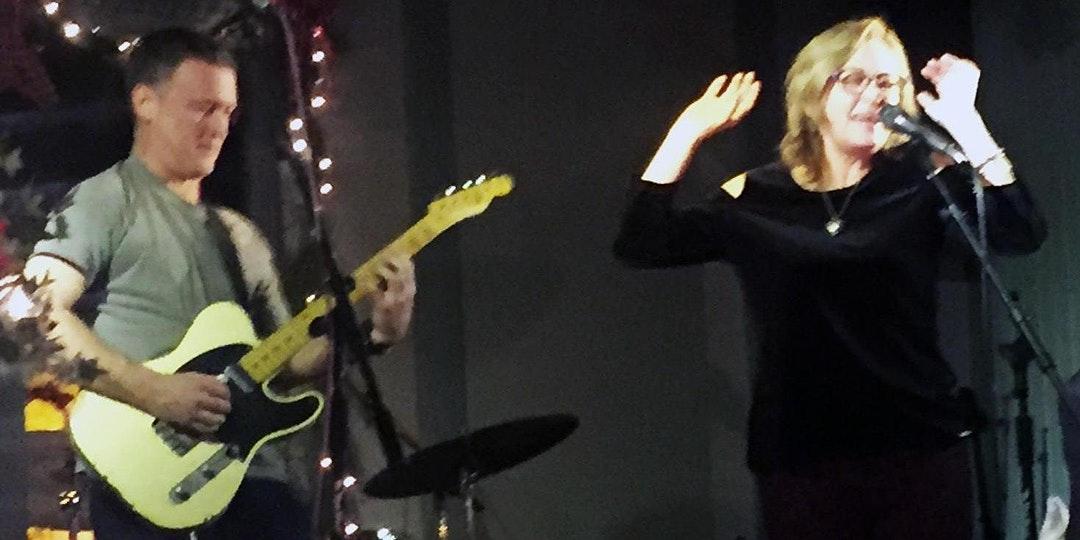 September 6th-5:30-7pm- Peggy Coyle and Mike Lenz– Join us for Voices in the Valley on the Bronson Green as we welcome Peggy Coyle and Mike Lenz
I love Peggy Coyle and Mike Lenz. I really do. Peggy has one of the strongest, purest voices and she knows how to use it. Mike Lenz is one of Akron's favorite bad boys on the guitar. Together they put on a show filled with your favorite tunes,from a variety of genres, with the familiarity musicians have when they have spent years performing together. It is always a treat…I promise!
So here's how it works. We have 20 socially distanced spots on the Bronson Green. Each spot can hold 2 or 4 people. You are welcome to bring your chairs or your favorite blanket. Pack a picnic with your favorite beverage  (no glass please). The Peninsula Foundation will have water and some soft drinks available for a donation. Parking is at The G.A.R. Hall Parking lot and it is a short walk down to the Bronson Church Green. If you need closer parking, there a couple of spots available across the street at Yellow Creek Trading Company.
We open the gates at 4:30pm and the show begins at 5:30. Masks are required until you are seated. Any time you move around the green you are required to put your mask back on. If that is disagreeable to you, then I'm sorry, but this is not the event for you. We are excited to be presenting LIVE music again and we are dedicated to doing it safely. See you on the Green! This is a rain or shine event…but it looks like the weather will be happy!
Tickets – $15.00/ purchased in groups of two or four. Limited number of standing room only tickets located at the back of the green
Purchase tickets here