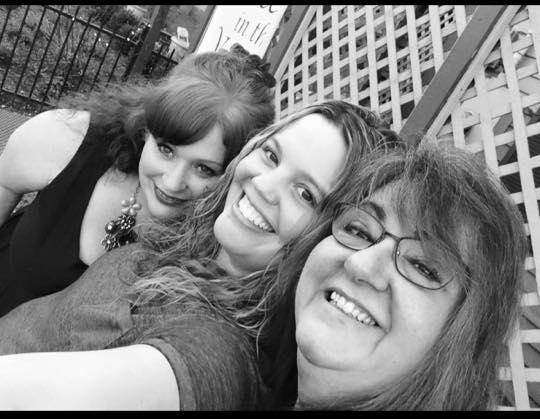 October 4th- Sisters in Song-Oh My, look at those lovely, talented ladies in that picture. This shot was from the first Sisters in Song show, way back when. It all started at the G.A.R. Hall and we knew it was something special! Kristine Jackson, Rachel Brown and Becky Boyd, three of Cleveland's favorite ladies of song together again for a special night of music. Join us as they share songs, stories, laughs and sometime tears. These ladies feel like family and we LOVE it when they come back home!
Some things have changed at the Hall… Our variance to open from the County and State allows us 11 socially distanced tables with 4 seats available at each table for a total of 44 seats. You will have a server come to your table to take drink orders, no standing in line at the bar! You are welcome to bring your own food, we do not have the food operation up and running yet. Masks are mandatory. Since we are indoors, masks need to stay on unless you are eating or drinking. If you get up from your seat, you need to put your mask back on. If this is disagreeable to you…then this is not the event for you…sorry.
We will have two portable restrooms and hand washing stations outside. We are opening the doors an hour early to hopefully avoid any lines but we will ask you to stay socially distanced, even outside. This is what we have done to improve air quality while inside the Hall. We have installed improved filters. We installed both UV lIghting systems and Ionization systems to our HVAC systems. We are excited to be able to open again under the State guidelines, and most importantly… to open safely.
We can't wait to welcome you back to the Hall for some live music!
We do small in a BIG way!
General Admission- Doors open at 5pm/Music at 6pm
Tickets:Pre-Sale- 1 ticket equals a table for 4- $96.00
Day of show- 1 ticket equals a table for 4-$100.00
Purchase tickets here