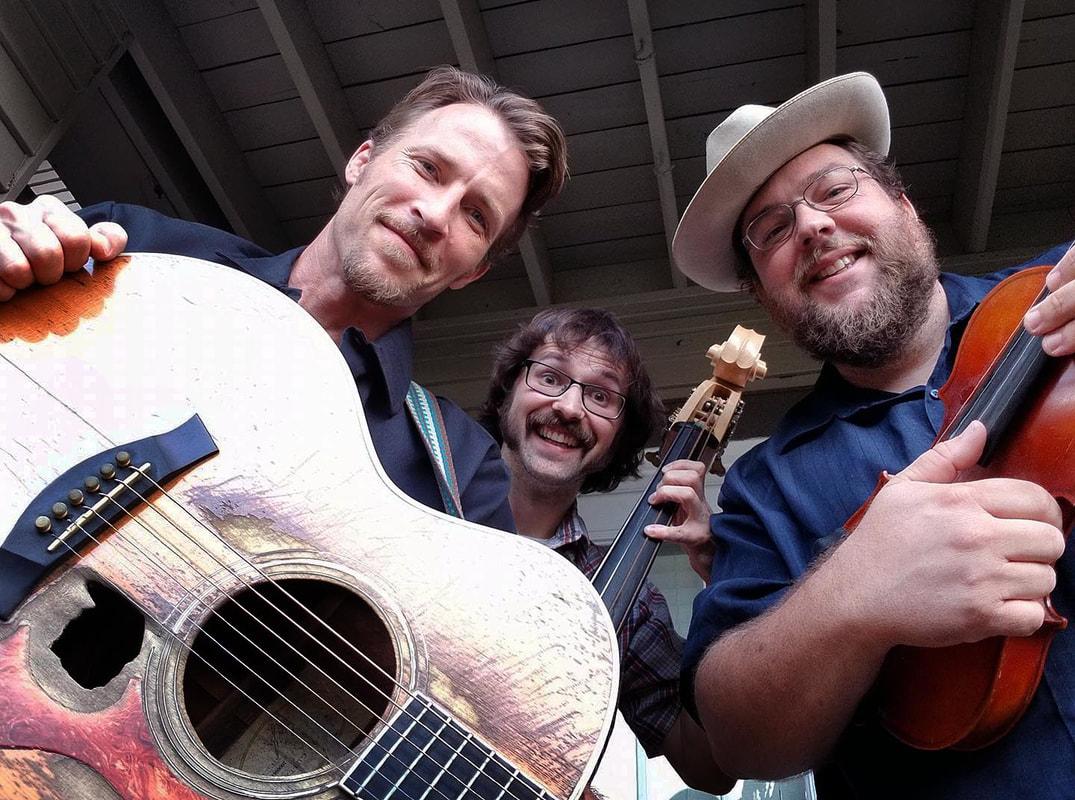 October 9th – POP Up Concert, and it's a good one! – The Howlin' Brothers are a Nashville based string band composed of Ian Craft, Dan Swan and Jared Green. Anchored in a bed of old-time blues and bluegrass, their upbeat shows are heavy with original and traditional music, featuring the sounds of slide banjo, harmonica and old-time fiddle. Sounding like what would happen if a bunch of Appalachian punk rockers formed a jug-band, The Howlin' Brothers play with a ferocious energy that drags you in and finds you boogieing along in spite of yourself. Sounds fun to me!
So here's how it works. We have 30 socially distanced spots on the Bronson Green. Each spot can hold two people. You are welcome to bring your chairs or your favorite blanket to get comfy on the green. We also have 3 socially distanced benches available, perfect for 2 if you don't feel like carrying a chair. Pack a picnic with your favorite beverage or adult beverage (no glass please). The Peninsula Foundation will have water and some soft drinks available for a donation. Parking is at The G.A.R. Hall Parking lot and it is a short walk down to the Bronson Church Green. If you need closer parking, there a couple of spots available across the street at Yellow Creek Trading Company. Please do not park on Church Street or Center Street.
We open the gates at 5:30pm and the show begins at 6pm. Masks are required until you are seated. Any time you move around the green you are required to put your mask back on. If that is disagreeable to you, then I'm sorry, but this is not the event for you. We are excited to be presenting LIVE music again and we are dedicated to doing it safely. See you on the Green! This is a rain or shine event…but if it's a downpour we might have to reschedule. But let's not even go there!
Tickets:
Two-fer on the Green – Two tickets for 44.00. One social distanced spot, perfect for two!
Flying solo on the Green – One ticket for 22.00 and you get the whole socially distanced spot all to yourself!
Two-fer on a bench – Two tickets on one of our benches on the Green
Purchase tickets on Eventbrite