The Peninsula Foundation supports the Arts Community by presenting Voices in the Valley, a showcase of traditional roots music. So kick back, relax and join us for a night of music in the Historic G.A.R. Hall. Beer, Wine and adult beverages available.
Specialty flatbread pizzas, cheese plates, snacks and desserts available from Chef Ron Ramos, so come hungry!
Parking for the G.A.R. Hall is located directly across the street on the South West Corner of Route 303 and Riverview Road. There is handicap parking located directly in front of the G.A.R. Hall. Alternate Parking can be found 1 block away at Yellow Creek Trading Company after 5pm.  Or at Riverview Court (Ohio Hardwoods) on the Southeast Corner of the intersection of Route 303 and Riverview Road. Parking in Peninsula is always at a premium so if you are coming with friends, consider sharing a ride.  Thanks!
If you are looking for a way to sponsor the arts, please consider helping support the Voices in the Valley music program at the historic G.A.R. Hall. Operated by the Peninsula Foundation, this program features local and national touring musicians in the intimate setting of this beautiful, grand old hall. Your donation is tax deductible and very much appreciated. Thank you in advance for supporting the arts and arts programming in N.E. Ohio!!!
---
Hi Live Music Lovers!
Well, just like that… we are closed again.  
Listen, this has been a very tough year for artists and for venues, and for you, the people who LOVE and SUPPORT LIVE MUSIC.  We need to stay hopeful, stay patient and know that we will get to the other side of this, but right now, we need to stay safe… which means we need to stay home and let the music come to us!  We are rising to this crisis by offering live streams from the G.A.R. Hall and from the Bronson Memorial Church Building!  We are actually very excited about the expanded audience this allows us to reach, although, there is certainly nothing better than being at the G.A.R. Hall or the Bronson Church, but this is the next best thing to being there!
So until we can meet again in person, please support the artists, and Voices in the Valley at the G.A.R. Hall and at the Bronson Church,  by purchasing a ticket to watch your favorite NE Ohio stars safely at home.  Take care my friends…These beloved venues will be back, and we cannot wait to see you all again!
Sincerely,
Karen Walters
Executive Director–Peninsula Foundation
Artistic Director- Voices in the Valley
Manager-The G.A.R. Hall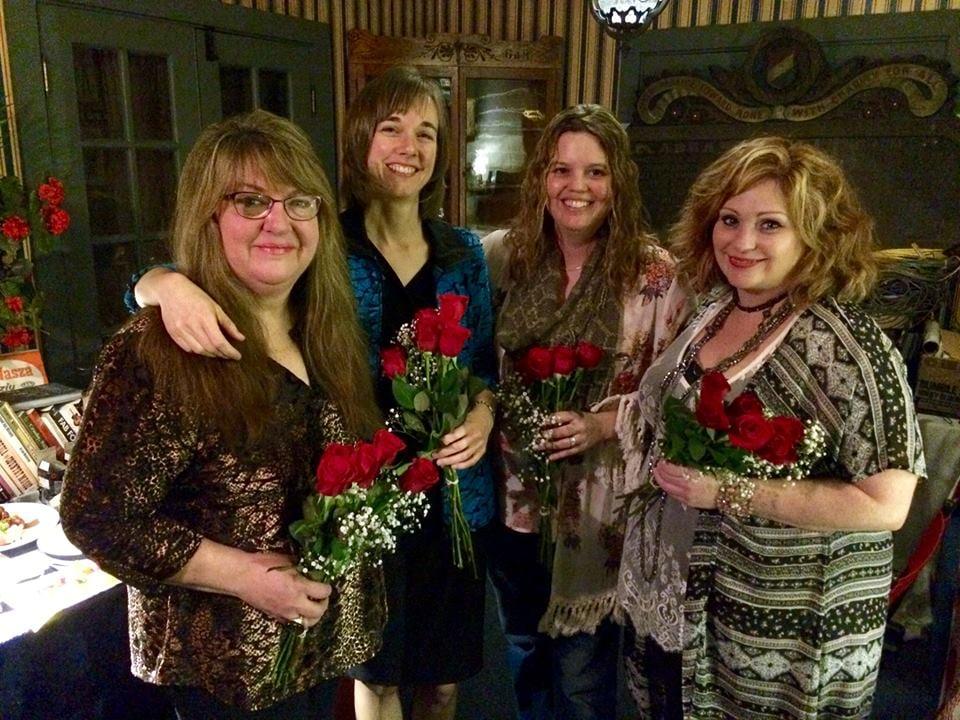 January 23rd – The ensemble we have all come to know and love as Sisters in Song, are coming back to the Hall to do a very special live stream on January 23rd at 7pm. Kristine Jackson, Becky Boyd, Rachel Brown and Emma Shook will be giving you a night filled with your Sisters in Song favorites and we will be testing out our new streaming equipment to give you some great camera angles and views of these very talented ladies doing what they love and what they do best. Join us!
Tickets $15
Once the Livestream has ended, each participant will receive a link to a permanent link to watch the stream over and over and share with friends.
Purchase tickets on Eventbrite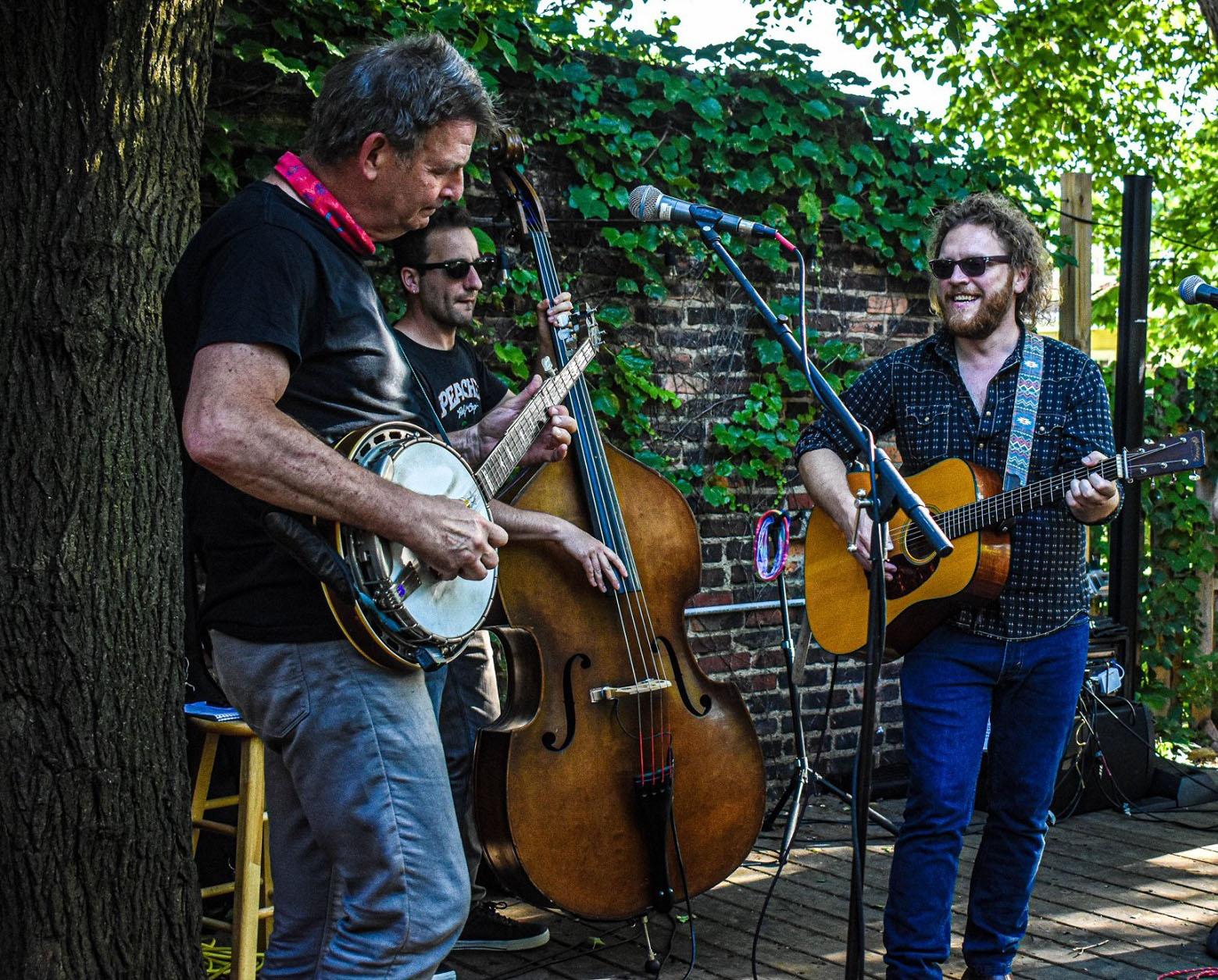 January 30th – The Thor Platter Trio is coming back to the G.A.R. Hall for a live-stream event. Bluegrass, blues and Country.: Born and raised in Buffalo, local singer-songwriter Thor Platter received a good dose of classic rock as a youth when his sister introduced him to her record collection. She had albums by guys such as Neil Young, Bruce Springsteen and Bob Dylan. Thor took these early influences and forged his own songwriting style, built around a strong vocal style and a great group of musians backing him up. We are excited to welcome the Trio back to Hall and even more excited to be able to safely share their music with you. Please join us!
Tickets $15
Purchase Tickets on Eventbrite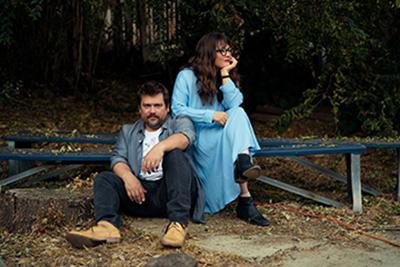 March 13th- The Watkins Family Hour-
Returning to the studio as Watkins Family Hour, Sean and Sara Watkins consider brother sister a duo-centric record – yet one that feels bigger than just two people.
"From the beginning, our goal was to work on these songs to be as strong as they could be, just the two of us," Sara explains. "And with a few exceptions on the record, that's really how things were.
Moving from one landscape to the next – literally and musically — is nothing new to Sean and Sara Watkins, who have performed separately and together for nearly their whole lives. Growing up near San Diego, they played countless shows at a local pizza place in Carlsbad, California, with their childhood friend, Chris Thile. As young adults, those three musicians broke out nationally as Nickel Creek, an acoustic ensemble that sold millions of albums, won a Grammy, and toured the world.
"It felt really good to dig into the potential of two people," Sara says. The arrangements and the writing were all focused on that. Listening now, I'm really proud of what we did. These are songs that would not have come out of either one of us individually, and it feels like a band sound, like this is what we do, the two of us." However, brother sister remains exactly that – the result of a brother and sister creating music.
General Admission- Auditorium Seating
The Early Show
Doors open at 4:30/ Music at 5pm
Pre-Sale tickets- 35.00/Day of show- 40.00
Coming Soon!

The Second Show
Doors open at 7:30/ Music at 8pm
Pre-Sale tickets- 35.00/Day of show- 40.00
Coming Soon!

FAQs
What are my transportation/parking options for getting to and from the event?
Parking for the GAR Hall is located on the Southwest corner of Route 303 and Riverview directly South of the 303. Overflow parking can be found on the Southeast corner of 303 at Riverview Court or at Yellow Creek Trading Company at 1685 Main Street
How can I contact the organizer with any questions?
The office phone number is 330-657-2528
What's the refund policy?
full refund between 7-10 days prior to event
More information about these shows coming soon!
Please send all booking inquiries to  karen@crookedrivercreative.com
Thanks so much to the Ohio Arts Council for their continued support of the Arts Programming at the Peninsula Foundation, including
Voices in the Valley

Thanks so much to the Akron Community Foundation for their support of Arts Programming at the G.A.R. Hall


Words are not enough for all the gratitude we have for the countless people who have given to this program. You know who you are and Thank YOU so much! 

Jay Minkin for all his great press and support.  Check out his blog at minkinsmusic.wordpress.com