The Peninsula Foundation supports the Arts Community by presenting Voices in the Valley, a showcase of traditional roots music. So kick back, relax and join us for a night of music in the Historic G.A.R. Hall. Beer, Wine and adult beverages available.
Specialty flatbread pizzas, cheese plates, snacks and desserts available from Chef Ron Ramos, so come hungry!
Parking for the G.A.R. Hall is located directly across the street on the South West Corner of Route 303 and Riverview Road. There is handicap parking located directly in front of the G.A.R. Hall. Alternate Parking can be found 1 block away at Yellow Creek Trading Company after 5pm.  Or at Riverview Court (Ohio Hardwoods) on the Southeast Corner of the intersection of Route 303 and Riverview Road. Parking in Peninsula is always at a premium so if you are coming with friends, consider sharing a ride.  Thanks!
If you are looking for a way to sponsor the arts, please consider helping support the Voices in the Valley music program at the historic G.A.R. Hall. Operated by the Peninsula Foundation, this program features local and national touring musicians in the intimate setting of this beautiful, grand old hall. Your donation is tax deductible and very much appreciated. Thank you in advance for supporting the arts and arts programming in N.E. Ohio!!!
---
Hi Live Music Lovers!
Well, just like that… we are closed again.  
Listen, this has been a very tough year for artists and for venues, and for you, the people who LOVE and SUPPORT LIVE MUSIC.  We need to stay hopeful, stay patient and know that we will get to the other side of this, but right now, we need to stay safe… which means we need to stay home and let the music come to us!  We are rising to this crisis by offering live streams from the G.A.R. Hall and from the Bronson Memorial Church Building!  We are actually very excited about the expanded audience this allows us to reach, although, there is certainly nothing better than being at the G.A.R. Hall or the Bronson Church, but this is the next best thing to being there!
So until we can meet again in person, please support the artists, and Voices in the Valley at the G.A.R. Hall and at the Bronson Church,  by purchasing a ticket to watch your favorite NE Ohio stars safely at home.  Take care my friends…These beloved venues will be back, and we cannot wait to see you all again!
Sincerely,
Karen Walters
Executive Director–Peninsula Foundation
Artistic Director- Voices in the Valley
Manager-The G.A.R. Hall
The Bluegrass Gospel Hour at the Bronson Church– Every other week, your hosts, Paul Kovac and David Mayfield play your favorite Bluegrass Gospel Tunes, perfect for your Sunday morning!  The music starts at 11am. You can find us on the Voices in the Valley, G.A.R. Hall and Gage House Sessions facebook pages.. So tune in and enjoy!!!
April 16th- Becky Boyd and the Groove Train-Live-stream from the G.A.R. Hall- "Becky Boyd, a singer of such strength, she could make a lot of 'No Girls Allowed' signs get ripped off the clubhouse doors… She possesses a powerful blues/jazz voice that's forceful, sensuous and as clear as spring water. If there's a jazz buff in the Cleveland area who hasn't heard Boyd sing yet, do something about that. She has got the art of scat singing down cold. Becky Boyd is a local talent to watch." – Steve Byrne, Scene Magazine- Well…that pretty much sums it up!! Becky Boyd is a force…one not to miss. She is both talented and entertaining and we just love her at the Hall. Don't miss the opportunity as she rolls into town with her band the Groove Train.
Perhaps the most under-rated voice in Cleveland. For those of us who know Becky…we are all devoted! Come out and support her and her incredible band, The Groove Train.
There are a 30 tickets available to see Becky and the Boys in person, live from the G.A.R. Hall. Masks are mandatory!
On-Line Ticket- 15.00
In-person ticket-20.00
Purchase tickets on Eventbrite
View Eventbrite event page for event log- in instruction for live stream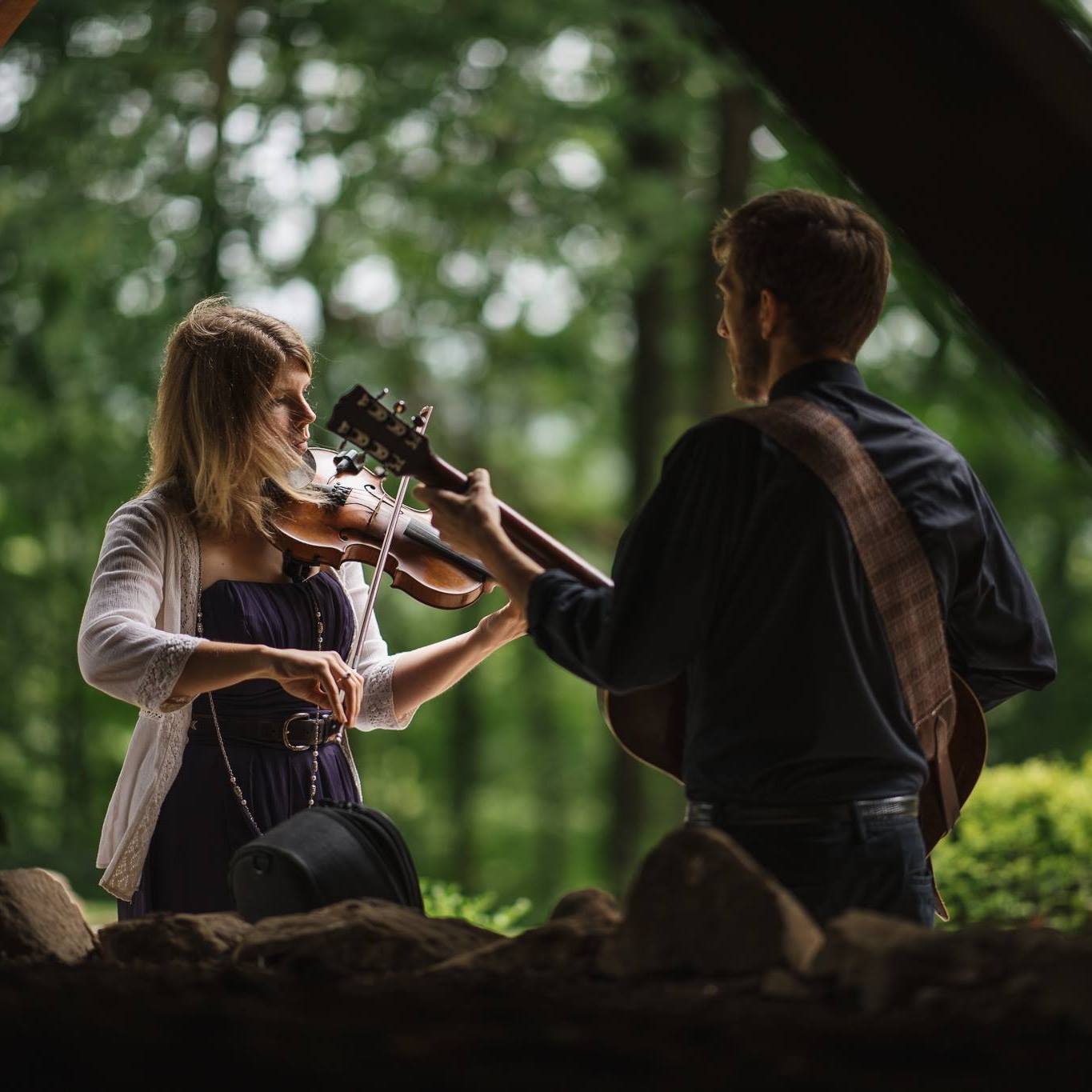 May 8th- Bonnis & the King – Comprised of hometown hero Andrew Bonnis and Colorado transplant Christine King, Bonnis & the King are accomplished multi-instrumentalist who have toured the world in supporting roles.
No strangers to the G.A.R. Hall stage, you will recognize them as members of The David Mayfield Parade, but on this day, this day, they take the spotlight! Expect a night with tunes that span genres including Americana, Swing and Soul. Get ready for catchy covers, heartfelt originals, dazzling solos, & pitch perfect harmonies. This dynamic duo is sure to entertain.
In addition to streaming online there will be a limited number of in-house tickets sold. Social distancing and masks required.
Live stream event ticket only- 15.00
In-house ticket for table for two- 40.00
In-house ticket for table for four- 80.00
In-house single ticket, no table-20.00
PURCHASE TICKETS ON EVENTBRITE
View Eventbrite event page for event log- in instruction for live stream
FAQs
What are my transportation/parking options for getting to and from the event?
Parking for the GAR Hall is located on the Southwest corner of Route 303 and Riverview directly South of the 303. Overflow parking can be found on the Southeast corner of 303 at Riverview Court or at Yellow Creek Trading Company at 1685 Main Street
How can I contact the organizer with any questions?
The office phone number is 330-657-2528
What's the refund policy?
full refund between 7-10 days prior to event
More information about these shows coming soon!
Please send all booking inquiries to  karen@crookedrivercreative.com
Thanks so much to the Ohio Arts Council for their continued support of the Arts Programming at the Peninsula Foundation, including
Voices in the Valley

Thanks so much to the Akron Community Foundation for their support of Arts Programming at the G.A.R. Hall


Words are not enough for all the gratitude we have for the countless people who have given to this program. You know who you are and Thank YOU so much! 

Jay Minkin for all his great press and support.  Check out his blog at minkinsmusic.wordpress.com