The Peninsula Foundation supports the Arts Community by presenting Voices in the Valley, a showcase of traditional roots music. So kick back, relax and join us for a night of music in the Historic G.A.R. Hall. Beer, Wine and adult beverages available.
Specialty flatbread pizzas, cheese plates, snacks and desserts available from Chef Ron Ramos, so come hungry!
Parking for the G.A.R. Hall is located directly across the street on the South West Corner of Route 303 and Riverview Road. There is handicap parking located directly in front of the G.A.R. Hall. Alternate Parking can be found 1 block away at Yellow Creek Trading Company after 5pm.  Or at Riverview Court (Ohio Hardwoods) on the Southeast Corner of the intersection of Route 303 and Riverview Road. Parking in Peninsula is always at a premium so if you are coming with friends, consider sharing a ride.  Thanks!
If you are looking for a way to sponsor the arts, please consider helping support the Voices in the Valley music program at the historic G.A.R. Hall. Operated by the Peninsula Foundation, this program features local and national touring musicians in the intimate setting of this beautiful, grand old hall. Your donation is tax deductible and very much appreciated. Thank you in advance for supporting the arts and arts programming in N.E. Ohio!!!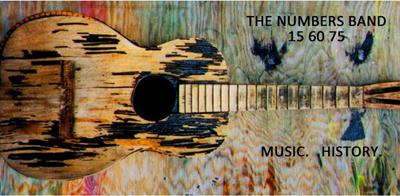 March 29th- The Numbers Band– Many people talk about The Numbers Band as a legend here in the N.E. music scene, a classification well deserved for many reasons. Most would refer to their longevity which is certainly something to be admired, but if you are a Numbers Band fan, perhaps their most admired quality is their commitment to their music, their rejection of the mainstream and their perseverance to continue to do this business their way. We are always honored to present the legend, the Numbers Band at the G.A.R. Hall.
Doors open at 7:30/ Music at 8pm
General Admission
$12 pre-sale tickets/ $12 at the door if still available
Purchase tickets on Eventbrite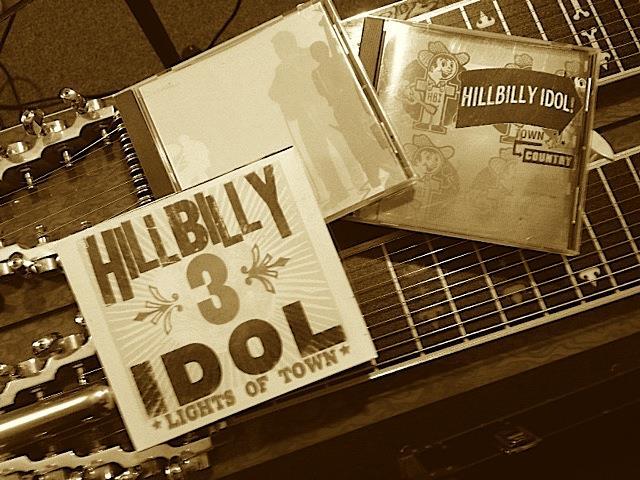 March 30th- Hillbilly Idol– Fronted by two of Cleveland's favorites, Paul Kovak and Al Moss, in concert and over the radio airwaves, Hillbilly IDOL continues to capture new audiences with their catchy and exciting roots influenced repertoire. Hillbilly IDOL draws from the deep, rich well of American music to blend an original hybrid sound they call Town and Country Music.
Since 1991 and with three CDs under their belt, Hillbilly IDOL remains dedicated to infectious beats, heartfelt harmony singing, crisp instrumental picking, and solid songwriting about timeless themes. It's simple music that's easy to take, hard to fake, fun to make – and fun to listen to. It's acoustic and electrifying, uptown and down-home, new yet familiar.
One boot in the future and one boot in the pasture!
General Admission
Doors open at 7:30, Music at 8pm
pre-sale tickets $15/ $18 day of show
Purchase tickets on Eventbrite
April 4th- Trout Steak Revival- Ever since winning the 2014 Telluride Bluegrass Festival Band Competition, Trout Steak Revival has quickly become the quintessential Colorado string band. The band won an Emmy Award for a soundtrack they contributed to a Rocky Mountain PBS. They have collaborated with school children in mentoring programs in both Denver and the mountain communities. Their music is featured on Bank of Colorado's radio and television advertisements. Most recently, Westword named them Denver's Best Bluegrass Band and they were nominated as a Momentum Band of the Year by the International Bluegrass Music Association.
Defined more by expressive songwriting and heartfelt harmonies rather than any one genre, Trout Steak Revival crosses over and blends the bounds of folk, indie, bluegrass, and roots evoking its own style of Americana. With five band members all contributing unique lyrics, lead vocals, acoustic instrumentation, and harmonies, Trout Steak Revival delivers memorable tunes to an energetic fanbase that grows hand-in-hand with the band.
General Admission
Doors open at 6:30/Music at 7pm
Pre-sale tickets $15/ Day of show $20
Purchase tickets on Eventbrite
April 5th- Kim Richey- Kim Richey's latest recording Edgeland moves roots singer/subtle excavator of the human condition Kim Richey through the topography of the life lived by a woman committed to following her music. Flinching over hurting another, knowing the ways of the road, seeking higher ground and accepting the fact everyone's truth isn't a white picket fence, she continues defying labels as she defines the thinking person's life
"Right now, my stuff is all in storage," she says of her state of constant motion. "I've lived in a lot of different places – different countries even. It's a little overwhelming, keeping track of stuff, but it's been an amazing trip because music has taken me places I never dreamed.
"I'm the same way with writing. Even when I've finished a record, or am in the middle of recording, I'm writing. Writing songs is what I do; it's how I connect with the world.
General Admission
Pre-Sale -$20/Day of show-$25
Doors open at 7:30/ Music at 8pm
Purchase tickets on Eventbrite
April 6th- Anne E. DeChant is an award-winning Nashville recording artist originally from Cleveland, Ohio where she was a five-time Singer-Songwriter of the Year.  She has shared the stage with such well-known performers as Stevie Nicks, Nora Jones, Joan Armatrading, Sheryl Crow and the Indigo Girls.
"DeChant is our wake-up call to all the possibilities found in songs and stories when they're told with integrity, honesty and heart. She is what the future of Americana music needs to be," writes No Depression. "Her songs, enriched by her political consciousness, nail blue-collar grit the way few writers do," concludes Nashville Scene magazine.
Doors open at 7:30/Music at 8pm
General Admission
Pre-Sale tickets $15
Day of show $20
Purchase tickets on Eventbrite
April 9th-  G.A.R. Grass Jam– Join us from 7-9 every 2nd Tuesday as we host a Bluegrass Jam Night! Paul Kovac and David Mayfield will be your hosts. All ages and skill levels are welcome and encouraged. We have 3-5 separate break out rooms so you can pick your jam. You are welcome to bring your own food to munch on, the bar will be open.Listeners welcome!  A $5 donation is appreciated.
April 12th- Becky Boyd and the Groove Train-"Becky Boyd, a singer of such strength, she could make a lot of 'No Girls Allowed' signs get ripped off the clubhouse doors… She possesses a powerful blues/jazz voice that's forceful, sensuous and as clear as spring water. If there's a jazz buff in the Cleveland area who hasn't heard Boyd sing yet, do something about that. She has got the art of scat singing down cold. Becky Boyd is a local talent to watch." – Steve Byrne, Scene Magazine-  Well…that pretty much sums it up!! Becky Boyd is a force…one not to miss.  She is both talented and entertaining and we just love her at the Hall.  Don't miss the opportunity as she rolls into town with her band the Groove Train.  
General Admission
Doors open at 7:30/ Music at 8pm
pre-sale tickets- $12
day of show- $15
Purchase tickets on Eventbrite
April 14th- Aaron Jonah Lewis and Jake Sanders- If any of you had the good fortune to catch the Lovestruck Balladeers last year at the Hall, you know it was a special night. We are lucky to have two of the performers in the band make a stop on their way back from the East Coast.
Aaron Jonah Lewis is an acclaimed multi-instrumentalist, performer and educator. He has won awards at the Clifftop Appalachian String Band Festival, including First Place Neotraditional Band in 2008 and 2015, and at the Galax Old Fiddlers Convention, including First Place Bluegrass Fiddle in 2018 and in 2007. He has performed at major festivals from the US to the UK and from Italy to Finland and continues to tour extensively. Lewis has appeared on dozens of recordings from bluegrass and old time to traditional jazz, contemporary experimental and Turkish classical music projects. He has taught workshops at the the Royal Scottish Academy of Music and Drama in Glasgow and at the English Folk Dance and Song Society in London. He also plays and teaches banjo, mandolin, and guitar and is currently based in Detroit. He and his band the Corn Potato String Band have played the Hall numerous times!
Jake Sanders is a guitarist, bandleader, and arranger, whose musical career began in New York City at the end of the last century. After years as a street performer, playing jazz and American traditional music, Sanders formed the popular roots band, The Cangelosi Cards. They performed nightly in the back rooms and bars of the East Village, but soon traveled well beyond Manhattan, playing shows from Shanghai to Stockholm. After years with the Cards, Jake joined The Fat Babies, an acclaimed hot jazz band which continues to perform weekly at Chicago's world famous Green Mill Cocktail Lounge. His last album with the group, Solid Gassuh (Delmark Records), made DownBeat Magazine's "Best of 2017" list – a rare feat for a traditional jazz band in modern times.
Sure to be a good show with two very talented musicians! General Admission
Doors open at 7:30/ Music at 8pm
Pre-sale tickets- $15/ Day of show $20
Purchase tickets on Eventbrite
April 20th- The Way Down Wanderers and The Henhouse Prowlers– Here we go!  Two great new bands that are full of energy and fun! Get ready to party people…Often referred to by fans as one of the hardest-working, hardest-touring bands on the circuit today, The Way Down Wanderers, a 5-piece Illinois-based act not only proves that classification with their jam-packed tour schedule but also on stage every night, with youthful exuberance and a lively stage show, as reliable as it is infectious. High energy percussion, mandolin, guitar, bass, banjo and fiddle weave seamlessly together to create an experience for fans that has sold out shows across the UK and the United States, filling the front rows with fans not just singing along to one tune, but singing along to all of them.
The Henhouse Prowlers  – were founded over 13 years ago with the simple desire to play original and powerful bluegrass.  This quartet now finds themselves at the intersection of performance, diplomacy and education. The Prowlers have now been to more than 25 countries across the globe, working with the U.S. State Department and under their own nonprofit, Bluegrass Ambassadors – incorporating music from Africa, Asia, the Middle East and more into their already robust repertoire of unique traditional American music.
General Admission
Doors open at 7:30/ Music at 8pm
pre-sale tickets $22/ day of show $27
Purchase tickets on Eventbrite
April 26th- Hey Mavis– Northcoast Americana band "Hey Mavis" was formed as part of the Cuyahoga Valley National Park artist-in-residence program. Producer Don Dixon (REM/Smithereens/Red Clay Ramblers) "discovered" the group on a Christmas compilation CD and went on to produce their first two albums, both of which hit the top 10 on the national Folk DJ-L radio charts and amassed favorable reviews across the globe. Hey Mavis's third release, produced by Yonder Mountain's Adam Aijala, achieved similar success and broadened Hey Mavis's fan base even further.
Hey Mavis's latest project, Silver Ribbon Dream—Songs & Stories of the Ohio & Erie Canal, is a book/CD of original songs and illustrations funded by John S. and James L. Knight Foundation in collaboration with nationally-acclaimed artist Leandra Drumm. Reviews have ranged from "unconventionally beautiful" to "startlingly original." Hey Mavis has scheduled performances in cities throughout the Midwest through 2020, including appearances with the Muncie Symphony Orchestra and the Tuscarawas Philharmonic.
Hey Mavis has appeared on NPR's Mountain Stage, NPR's Whad'ya Know?, PBS's Applause and PBS's Songs from the Center. The group has performed standing-room-only shows at the Xerox Rochester International Jazz Festival as well as nine consecutive sell-out concerts in their hometown of Akron Ohio.
General Admission
Pre-sale-$19/Day of show-$23
Doors open at 7:30/ Music at 8pm
Purchase tickets on Eventbrite
April 28th- The Jacob Joliff Band– Jacob (of Yonder Mountain String Band)  started his own band in the Fall of 2015.  While instrumentation-wise it's a traditional bluegrass ensemble, they call on a huge number of outside influences to create a unique take on roots music.
The group features Jacob's long-time partner-in-crime, Alex Hargreaves, on fiddle.  The two of them have been playing together since middle school, both growing up in the Oregon bluegrass scene. Alex is widely considered one of best improvising violinists in the world and has won several national fiddle competitions, including The Grand Masters Fiddle Championship and The National Oldtime Fiddlers' Contest. Hargreaves is also a member of the Turtle Island String Quartet.
For the guitar slot, Jacob called one of his all-time favorite picking buddies, Stash Wyslouch. Stash cut his teeth touring with The Deadly Gentleman, a contemporary of Joy Kills Sorrow in the Boston bluegrass scene. In addition to being an incredibly distinctive and shredding guitar player, Stash is also a powerful and versatile singer.  He tours with his own project, The Stash! Band, in addition to playing with Molsky's Mountain Drifters.
Ironically, bassist Jeff Picker grew up right down the street from Alex and Jacob in Oregon, but they didn't meet until they were all living in NYC–ten years after leaving the northwest. Jeff created a name for himself tearing up the Portland jazz scene and won multiple national jazz competitions. Though he's quite capable of slaying bebop in thumb position, he also has a true appreciation for the nuances of bluegrass, and is an accomplished guitarist and singer as well. He currently tours with Sarah Jarosz.
General Admission
Doors open at 6:30/Music at 7pm
Pre-Sale ticket $17/ Day of show $22
Purchase tickets on Eventbrite
May 2nd- Town Mountain- Raw, soulful, and with plenty of swagger, Town Mountain has earned raves for their hard-driving sound, their in-house songwriting and the honky-tonk edgethat permeates their exhilarating live performances, whether in a packed club or at a sold-out festival. The hearty base of Town Mountain's music is the first and second generation of bluegrass spiced with country, old school rock 'n' roll, and boogie-woogie. It's what else goes into the mix that brings it all to life both on stage and on record and reflects the group's wide-ranging influences – from the Grateful Dead's Jerry Garcia and the ethereal lyrics of Robert Hunter, to the honest, vintage country of Willie, Waylon, and Merle. The Bend Bulletin's Brian McElhiney says Town Mountain, "has serious country and rock 'n' roll DNA." Town Mountain features guitarist and vocalist Robert Greer, banjoist Jesse Langlais, mandolinist Phil Barker, fiddler Bobby Britt, and Zach Smith on bass.
Released October 26th, Town Mountain's latest album New Freedom Blues (2018) is full of new material and features several guest artists including Tyler Childers who co-wrote one of the songs, Miles Miller (Sturgill Simpson, drummer), and other friends. Their prior album, Southern Crescent (April 1, 2016), debuted at #4 on the Billboard Bluegrass Chart while staying for ten weeks on the Americana Music Association's radio chart Top 40, and widely considered one of the best bluegrass albums of that year.
General Admission
Doors open at 6:30/ music at 7pm
pre-sale $17/ Day of show $20
Purchase tickets on Eventbrite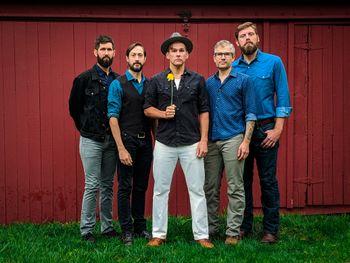 May 1st- The Steel Wheels-"Few groups have come as far in such a short period of time as The Steel Wheels…" – NPR's Mountain Stage
"What sets The Steel Wheels from the Blue Ridge Mountains of Virginia apart from many bands is the combination of their stellar instrumentals, accentuated by the one of a kind lead vocal of [Trent] Wagler, and keenly supported by strong harmonies. Eric Brubaker on fiddle, Jay Lapp on mandolin, and Brian Dickel on bass weave in and out intricately throughout this record, painting vivid imagery which flows effortlessly, just teasing the lyrics enough to allow them to resonate within you." – Country Standard Time.
Simultaneously familiar and fresh, The Steel Wheels bring a singular energy to every note they play and sparkling craft to each song. This potent combination, paired with a robust tour calendar, have made the veteran band hands-down favorites of fans and peers alike. From their base in Virginia's Blue Ridge Mountains, The Steel Wheels have played the most prestigious festivals, listening rooms, and clubs in the world, earning a reputation as one of the top independent bands on the scene today.
General Admission
Doors open at 7:30/Music at 8pm
Pre-Sale- $27/ Day of show- $32
Purchase your tickets on Eventbrite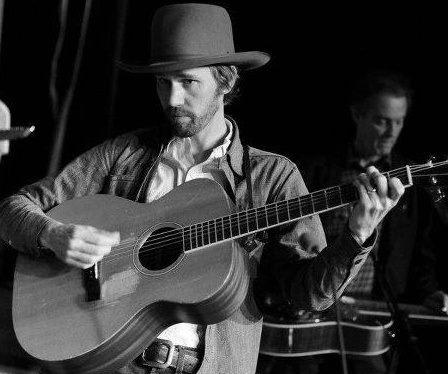 May 8th- Willie Watson-For nearly two decades, Willie Watson has made modern folk music rooted in older traditions. He's a folksinger in the classic sense: a singer, storyteller, and traveller, with a catalog of songs that bridge the gap between the past and present. On Folksinger Vol. 2, Willie's latest record, he acts as a modern interpreter of older songs, passing along his own version of the music that came long before him.
Southern gospel. Railroad songs. Delta blues. Irish fiddle tunes. Appalachian music. Folksinger Vol. 2  makes room for it all. Produced by David Rawlings, the album carries on a rich tradition in folk music: the sharing and swapping of old songs. Nodding to the past without resurrecting it, Willie Watson turns Folksinger Vol. 2 into something much more than an interpretation of older songs. The album carries on the spirit of a time nearly forgotten. It taps into the rich core of roots music. It furthers the legacy of American folk. Voices in the Valley is proud to welcome Willie Watson back for what is sure to be a great night of music.
General Admission
Doors open at 7:30/ Music at 8pm
Pre-sale $27/ At the door $32
purchase tickets on Eventbrite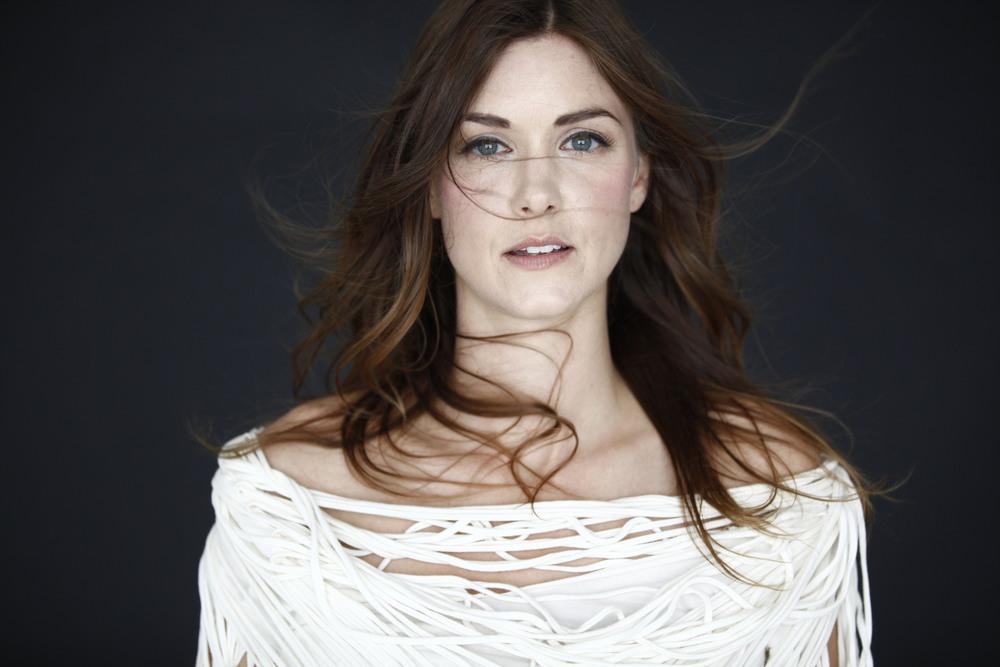 May 9th- Jill Andrews- A native of East Tennessee, Jill Andrews kicked off her songwriting career as co-founder of The Everybodyfields, a band whose mix of Southern genres – folk, country, bluegrass – and male-female vocals helped pave the way for future groups like The Civil Wars. It earned The Everybodyfields a wide fan-base too, as well as appearances at Bonnaroo, The Kennedy Center, and a cross-country tour with The Avett Brothers. After three albums, Andrews left that band and launched a solo career, starting with a self-titled EP and a full-length record, The Mirror, that built something bigger a broader on top of her Americana roots. She followed The Mirror with the acclaimed The War Inside featuring a duet with Seth Avett. This is the second time we have had the honor of presenting Jill Andrews at the G.A.R. Hall, we are more than excited to have her back!
General Admission
Doors open at 6:30/ Music at 7pm
pre-sale- $17/ at the door $22
Purchase tickets on Eventbrite
May 23rd- Lindsey Lou and the Flatbellys– Lindsay Lou has been making soulful, poignant music for the last decade. An undeniable powerhouse, Lou's singing floats over the masterful playing and deep groove of her band with both a fierce intensity and a tender intimacy.
Lindsay Lou's fourth album, Southland (released April 2018), is a transformative and heart-wrenching ten-song stunner. Lou's voice—and its unique ability to create an expansive, almost physically tangible soundscape—carries each song on Southland forward, made even more recognizable and potent by bandmates Josh Rilko (mandolin, vocals) and PJ George (bass, vocals) and special guests.
Today, touring nationally and internationally year round, Lindsay Lou and her band continue to collect a mass of friends and fans along the way. Notable U.S. festival plays include Telluride Bluegrass festival, Merlefest, Stagecoach, Redwing, ROMP, GreyFox, and a slew of others. Abroad, they have appeared at Scotland's Shetland Island Folk Fest and the Celtic Connections tour, Australia's National Folk Festival, and others. Of the live show, fRoots Magazine reviewed "…[Lindsay Lou is] the most affectingly expressive singer since Amy Winehouse, backed by the new Punch Brothers." The Boot, who featured Lindsay Lou Band as a "Can't Miss Act at AmericanaFest 2018, says "…Lou brings introspection and masterful vocal work to her live show."
In the words of famed bluegrass musician David Grier, who caught Lindsay Lou Band at a recent festival, "Lindsay…sings the way you would want to if'n you could. Phrasing, tone, emotion, it's all there. Effortless seemingly. Simply mesmerizing. Riveting! Don't miss the musical force that is Lindsay Lou."
General Admission
Doors open at 7:30/Music at 8p,
Pre-sale tickets $20/ Day of show $25
Purchase tickets on Eventbrite
June 15th- Griffin House– In his own words: I was born April 21, 1980 at Community Hospital in Springfield, Ohio, the son of a tire salesman and a social worker. I was the first in my family to pick up an instrument and sing in public. My first memory of loving music was playing with my Lincoln Logs and listening to Michael Jackson's "Thriller" over and over on vinyl on my parents' Panasonic stereo.
It is a true, and nowadays rare, musician who writes lyrics so vulnerable and authentic that an audience is irrevocably captured by the powerful experience of sharing the journey. An album that is essentially an autobiographical account of personal mistakes, change, and growth, offers listeners a chance to reflect on their own experiences and connect with another's story. Griffin House is that rare musician.
"If you are looking to be blown away by raw talent,
then look no further than Griffin House." —American Songwriter
Happy to welcome one of Ohio's own back to the Hall. Griffin House…don't wait…these won't last long!
General Admission
Doors open at 7:30pm/Music at 8pm
Pre-Sale $20/ Day of show $25
Purchase tickets on Eventbrite
FAQs
What are my transportation/parking options for getting to and from the event?
Parking for the GAR Hall is located on the Southwest corner of Route 303 and Riverview directly South of the 303. Overflow parking can be found on the Southeast corner of 303 at Riverview Court or at Yellow Creek Trading Company at 1685 Main Street
How can I contact the organizer with any questions?
The office phone number is 330-657-2528
What's the refund policy?
full refund between 7-10 days prior to event
More information about these shows coming soon!
May 4th- Paul Kovac's Big Grass Band
May 11th- Sisters in Song
May 14th- Bluegrass Jam
May 17th- Christian Sedelmyer and Eli West
May 18th- River Day Celebration- More info to come
May 25th- Rachel Brown and the Beatnik Playboys
June 14th- Kaia Kater
October 26th- Tim O'Brien
Please send all booking inquiries to karen@crookedrivercreative.com
Thanks so much to the Ohio Arts Council for their continued support of the Arts Programming at the Peninsula Foundation, including
Voices in the Valley

Words are not enough for all the gratitude we have for the countless people who have given to this program. You know who you are and Thank YOU so much! 

Jay Minkin for all his great press and support.  Check out his blog at minkinsmusic.wordpress.com