The Peninsula Foundation supports the Arts Community by presenting Voices in the Valley, a showcase of traditional roots music. So kick back, relax and join us for a night of music in the Historic G.A.R. Hall. Beer, Wine and adult beverages available.
Specialty flatbread pizzas, cheese plates, snacks and desserts available from Chef Ron Ramos, so come hungry!
Parking for the G.A.R. Hall is located directly across the street on the South West Corner of Route 303 and Riverview Road. There is handicap parking located directly in front of the G.A.R. Hall. Alternate Parking can be found 1 block away at Yellow Creek Trading Company after 5pm. parking in Peninsula is always at a premium so if you are coming with friends, consider sharing a ride.  Thanks!
If you are looking for a way to sponsor the arts, please consider helping support the Voices in the Valley music program at the historic G.A.R. Hall. Operated by the Peninsula Foundation, this program features local and national touring musicians in the intimate setting of this beautiful, grand old hall. Your donation is tax deductible and very much appreciated. Thank you in advance for supporting the arts and arts programming in N.E. Ohio!
Click here for Voices in the Valley Sponsorship brochure
Click here to follow Voices in the Valley on Facebook
May 26th- Diana Chittester and Nate Jones– Join us for a special night at the G.A.R. Hall where we celebrate the Singer/Songwriter with two of Cleveland's favorites, Diana Chittester and Nate Jones
Diana Chittester stands alone on stage with her arsenal of acoustic guitars. Her solo show is brought to life by her signature percussive multi-part playing, mimicking a full band on a solo acoustic guitar without the help of loopers or other technological tricks, blended with intelligent and articulate lyrics. The personal stories and vulnerability she shares on stage resonate with audiences as she invites them along on her journey. Diana's energetic solo show provides audiences with the full experience.
Nate Jones– A Cleveland native, Jones made his first foray into the singer-songwriter scene as a college student in New Orleans, where he was quick to earn comparisons to big names (John Mayer, Ray LaMontagne, Elton John) and integrate into a steady rotation of dates at the city's legendary venues (Tipitina's, The Howlin' Wolf, Blue Nile). The experience made a lasting impression on Jones, who spent his first post-grad years refining his soul-influenced sound in clubs and coffee houses across the country.
Doors open at 7:30/Music at 8pm/general admission
pre-sale tickets $12/$15 day of show
purchase tickets here at Eventbrite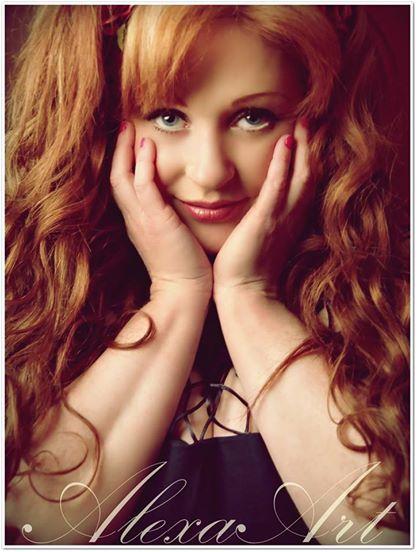 May 27th- Rachel Brown and the Beatnik Playboys– Time to have Rachel and the Boys back to rock the Hall. This time around Rachel and the boys are going to feature the music of Patsy Cline along with some of your Rachel classics.  We just love having this band at the Hall. Rachel vocals and the musicianship of this band make for a beautiful noise!! Come out and support one of Cleveland's finest!
Doors open at 7:30/music at 8pm/general admission
pre-sale $12/ 15 day of show
purchase tickets here on Eventbrite
June 2nd- The Slocan Ramblers– The Slocan Ramblers are Canada's young bluegrass band to watch. Rooted in the tradition, fearlessly creative, and possessing a bold, dynamic sound, The Slocans (2015 Edmonton Folk Fest Emerging Artist Award recipients), have quickly become a leading light of Canada's roots music scene, built on their reputation for energetic live shows, impeccable musicianship and their uncanny ability to convert anyone within earshot into a lifelong fan.
"If the Slocan Ramblers' first album, Shaking Down the Acorns, was an impressive debut, this second offering (Coffee Creek) is pure gold. Recorded live off the floor, and co-produced by Chris Coole (The Foggy Hogtown Boys), Coffee Creek strikes that perfect modern bluegrass balance of a deep respect for tradition and an itch for exploration. With this album, the Slocan Ramblers are living up to their reputation as the Canadian bluegrass band to watch, and then some."
– Exclaim! Magazine
"Every few years a new generation of bluegrass players seems to be spawned from the hipster streets of Toronto. Enter the Slocan Ramblers, one of the hottest young bluegrass bands I've heard for ages. […] It's hard to single any of them out, they all play so darned smooth and make it sound so easy."
– Penguin Eggs Magazine
Looking forward to having these young boys from up North come shake the rafters at the Hall
Doors open at 7:30/Music at 8pm
General Admission
pre-sale tickets $15/day of show $20
purchase tickets on eventbrite
June 11th- An Evening with Sarah Jarosz– With her fourth album, Undercurrent, Sarah Jarosz makes a studied departure from her previous records, shifting the emphasis from her skills as a multi-instrumentalist to her songwriting and vocal performance. Undercurrent accentuates the growth and maturity that Jarosz, now 25, has achieved since graduating from New England Conservatory and moving to New York City. The change in approach garnered Jarosz two Grammy Awards in 2017—for Best Folk Album Year for Undercurrent and for Best American Roots Performance for "House Of Mercy". She also picked up the award for 2017 Folk Album of the Year from Folk Alliance International for Undercurrent.
On Undercurrent, Jarosz delivers a set of all-original songs, centered around four solo pieces that set the tone of the record. Uncut Magazine describes it as "an enthralling journey from source to mouth," and goes on to say "These are songs about the choices we make, the paths we take and the things we leave behind, a deep meditation on the invisible currents that guide us." The Wall Street Journal notes "This economical approach brings the listener closer to Ms. Jarosz than on any of her previous recordings, and it suits the lyrical theme of passion that, mostly, is forbidden and unrequited."
The Austin Chronicle's Jim Caligiuri declared "For Austinites who've followed her since her early teens, the fact that Wimberley native Sarah Jarosz blossomed into one of the most stirring musicians of her generation comes as absolutely no surprise," while Consequence of Sound"s Michelle Geslani noted the "startling sense of insight" in Jarosz's compositions. NPR's Katie Presley made note of Jarosz's newfound maturity, praising her "uncharacteristically (and deliciously) unyielding" vocal carriage.
Doors open at 6pm/ general admission/auditorium seating
***THIS SHOW IS SOLD OUT***

June 15th- Ten Strings and a Goatskin– Age-old entertainments–sitting around the fire, telling tales–can take on ever-new faces. Young acoustic power trio Ten Strings and a Goat Skin from Canada's Prince Edward Isle know this, transforming tradition with vigor, curiosity, and sparks of goofy humor. Ten Strings And A Goat Skin is a bilingual folk/fusion trio, who present traditional and original music inspired by their Atlantic Canadian histories and roots, and infused with pop and world rhythms.
Pre-sale tickets $20/$25 day of show
general admission
Doors open at 7:30/Music at 8pm
purchase tickets on eventbrite
June 16th- Amanda Platt & The Honeycutters– "We're switching things up a little. After four albums I've decided to step out and start using my own name. It's something that a lot of people have encouraged me to do over the years, and I guess that 2017 just felt right." That name, Amanda Anne Platt & The Honeycutters, is also the title of the band's new album, which will be released by Organic Records June 9, 2017. "We're keeping The Honeycutters too because we don't want to confuse people… really, we've always been Amanda Anne Platt & The Honeycutters. I think I've just gotten to a place where I feel comfortable enough to be in the spotlight."
"Amanda is so good it's ridiculous. I don't even know what words to use. Her singing, songwriting and presence is unmatched in Americana, Country, Pop… Simply breathtaking," said Saul Davis: producer (Percy Sledge), manager (Gene Clark, Carla Olson, Phil Seymour).
Lyrically driven, the songs on Amanda Anne Platt & The Honeycutters blend the band's old-school country roots attitude with their shared influences of rock and folk. Amanda says of the album, "I think it's just about life and all that that entails. Including but not limited to death, strangers, birthdays, money, leaving, arriving, seasons, corruption, and love."
Performing along with Platt, The Honeycutters are Matt Smith on pedal steel and Stratocaster, Rick Cooper on bass, Josh Milligan on drums and harmony vocals, and Evan Martin on keys and Telecaster.
Amanda Anne Platt & The Honeycutters is the group's third release on Organic Records, and fifth album. Assembling the same the same team as 2016's On The Ropes, Balsam Range's Tim Surrett steps in for the second time to co-produce this album along with Amanda. Its thirteen tracks were recorded, mixed, and mastered by Scott Barnett at Crossroads Studios in Arden, NC near the band's hometown of Asheville, NC.
More information at www.TheHoneycutters.com
Early bird tickets until June 4th- $17.00
After June 4th- $22.00
Doors open at 7:30/ Music at 8pm
General Admission
purchase tickets on eventbrite
June 24th- Roger Hoover is a Southern-born, Ohio-raised singer songwriter whose plaintive brand of songs seem to come from some unknown time and place. These are timeless laments and rambles of a guitarist and banjo player who performs with equal parts impassioned vocals and honest, heartfelt lyricism.
Pastures, Roger Hoover's sixth full-length album, was released by Last Chance Records on October 7, 2016. Paste Magazine debuted the first single, "Something in My Heart," saying that Hoover's "thoughtful meanderings take listeners through a map of contemplative, everyman's observations in the vein of music history's best storytellers, set in the fertile backdrop of the U.S. Midwest." No Depression praised the album as well, saying that Hoover is "a songwriter with Raymond Carver's observation and Kris Kristofferson's ear for poetry." Pastures is, according to a Pollstar interview on songwriting, "filled with tracks that are as poignant as they are easily accessible, the album echoes many of the songwriters that have influenced Hoover, such as Kris Kristofferson and John Prine. But more importantly, Pastures displays the talent of a rising artist whose music promises that the best is yet to come."
Doors open at 7:30/ Music at 8pm
general admission
$13 early bird pre-sale tickets available until June 19th
$18 regular admission price after June 19th
purchase tickets on Eventbrite
July 6th- Front Country– Hold on to your hats…Front County is coming to the Hall! Who is Front Country? An acoustic band born in the land of tech innovation, Front Country was never going to be accepted as an authentic American roots band out of the gate. Cutting their teeth in progressive bluegrass jams in San Francisco's Mission District and rehearsing in the East Bay, they learned to play roots music their own way, with the tools they had on hand. A mandolinist with a degree in composition and classical guitar. A guitarist trained in rock and world music. A bassist equally versed in jazz and bluegrass. A violinist with technique that could seamlessly hop between honky tonk and electropop. A female lead singer with grit and soul that was also a multi-instrumentalist and songwriter. In a wood-paneled country dive bar in the shadow of the San Francisco skyline, Front Country forged a sound hell bent on merging the musical past with the future.
Early Bird tickets available until July 1st- $17
After July 1st until day of show-$22
General Admission
Doors open at 6:30/ Music at 7pm
purchase tickets on Eventbrite
July 7th- Hillbilly Idol– Fronted by two of Cleveland's favorites, Paul Kovak and Al Moss, in concert and over the radio airwaves, Hillbilly IDOL continues to capture new audiences with their catchy and exciting roots influenced repertoire. Hillbilly IDOL draws from the deep, rich well of American music to blend an original hybrid sound they call Town and Country Music.
Since 1991 and with three CDs under their belt, Hillbilly IDOL remains dedicated to infectious beats, heartfelt harmony singing, crisp instrumental picking, and solid songwriting about timeless themes. It's simple music that's easy to take, hard to fake, fun to make – and fun to listen to. It's acoustic and electrifying, uptown and down-home, new yet familiar.
One boot in the future and one boot in the pasture!
General Admission
Doors open at 7:30, Music at 8pm
pre-sale tickets $12/ $15 day of show
purchase tickets on eventbrite
July 8th- Trout Steak Revival- Curating a polished mix of Americana and Colorado bluegrass, Trout Steak Revival has earned a place in the Western states' music scene, performing to sold-out audiences, winning the Telluride Bluegrass Festival Band Competition and even winning an Emmy Award for a soundtrack with Rocky Mountain PBS.
Soulful narratives and heartfelt songwriting.  Tightly-woven instrumentation and harmonies rooted in the band's years of friendship.  Blending the foregoing, Trout Steak Revival pushes the envelope on a progressing genre while drawing creatively from the many canons of American roots music
"Trout Steak Revival is Colorado's next great bluegrass band" – Emerald O'Brien, Westword
"So if you're like me and sometimes you need some good old-time mountain music, check out Trout Steak Revival!"  — Ed Karn, No Depression
"Trout Steak Revival is a five-some articulating very solid bluegrass virtues in a way that subtly and not-so-subtly ushers modernity into elder ways." — Mark Tucker, Folk and Acoustic Music Exchange
"Music that makes me want to drive around Colorado with the windows down…" – Mountain Gazette
Come help us welcome this exciting fun band to the GAR Hall!
Doors open at 7:30/ Music at 8pm
general admission
early bird pre-sale until June 19th- $12
after June 19th-$15
purchase tickets at eventbrite
More information about these shows coming soon!
July 7th- Hillbilly Idol
July 9th- Billy Strings
August 18th- Brent Kirby and His Luck
August 19th- Hey Mavis
August 23rd- David Bromberg
August 25th- Marti Jones & Don Dixon
August 26th- Rachel Brown and the Beatnik Playboys
September 1st- The Corn Potato String Band
w/Jen Maurer and Anthony Papaleo
September 3rd- The Stray Birds
w/ special guest Rachel Baiman
September 23rd- Music on the Porches- TBA
September 30th- The Numbers Band
October 7th- Kristine Jackson
& her band
October 13th- The Honey Dewdrops
October 27th- April Verch Band
November 18th- Becky Boyd and the Groove Train
Dec 1 & 2- The Speedbumps
December 9th- Ohio City Singers
December 17th- Sisters in Song

Please send all booking inquiries to karen@crookedrivercreative.com
Thanks so much to the Ohio Arts Council for their continued support of the Arts Programming at the Peninsula Foundation, including
Voices in the Valley
Words are not enough for all the gratitude we have for the countless people who have given to this program. You know who you are and Thank YOU so much! 

Jay Minkin for all his great press and support.  Check out his blog at minkinsmusic.wordpress.com