The Peninsula Foundation supports the Arts Community by presenting Voices in the Valley, a showcase of traditional roots music. So kick back, relax and join us for a night of music in the Historic G.A.R. Hall. Beer, Wine and adult beverages available.
Specialty flatbread pizzas, cheese plates, snacks and desserts available from Chef Ron Ramos, so come hungry!
Parking for the G.A.R. Hall is located directly across the street on the South West Corner of Route 303 and Riverview Road. There is handicap parking located directly in front of the G.A.R. Hall. Alternate Parking can be found 1 block away at Yellow Creek Trading Company after 5pm. parking in Peninsula is always at a premium so if you are coming with friends, consider sharing a ride.  Thanks!
If you are looking for a way to sponsor the arts, please consider helping support the Voices in the Valley music program at the historic G.A.R. Hall. Operated by the Peninsula Foundation, this program features local and national touring musicians in the intimate setting of this beautiful, grand old hall. Your donation is tax deductible and very much appreciated. Thank you in advance for supporting the arts and arts programming in N.E. Ohio!
Click here for Voices in the Valley Sponsorship brochure
Click here to follow Voices in the Valley on Facebook
March 31st- The Mostly Blues Band– You are used to seeing them on the second Wednesday of the month, but we decided it was time to give them a Friday night. The Mostly Blues Band at the G.A.R. Hall! Don't miss the chance to catch this Akron classic featuring guitar great Mike Lenz and the vocals of Peggy Coyle. Come out and support this band folks…you won't be sorry…they are awesome!
Doors open at 6:30/Music starts at 8pm. $10 cover charge.

April 1st- Brent Kirby and His Luck- These guys are becoming regulars at the Hall and we are happy about it! They were here when they first started and they have gotten better and better each time. Brent Kirby is one of Cleveland's most beloved musicians, often called the hardest working musician in Cleveland, and he has found a band to back him up that will knock your socks off. Come out and catch Brent and the Boys as the rock the G.A.R. Hall!
Doors open at 7:30. Music at 8pm.  General Admission.
$12 pre-sale/ $15 day of show
purchase tickets here

April 7th- Becky Boyd– You mention Becky Boyd to Cleveland music fans and it is always the same reaction…"I LOVE BECKY BOYD"  This lady steals the show every time she plays.  She has a voice that shakes the rafters and is almost as big as her personality! This time around, Becky is bringing her band along with her.  Becky is a local treasure and we are so lucky to have her coming to the Hall!
Doors open at 7:30/ Music at 8pm. General Admission.
$10 pre-sale/ $15 day of show
purchase tickets here

April 8th- A Blues Gathering– It is that time again, when we have invited back four of our favorite blues artists for another night of blues at the Hall. Join us as Jon Mosey, Mike Lenz, Kristine Jackson and Austin Walkin' Cane mix it up on this historic stage. Expect some awesome guitar work, bluesey vocals, a little friendly competition and a night of great blues music among friends.
Doors open at 7:30/Music at 8pm. General Admission.
$15 pre-sale/ $20 day of show
purchase tickets here
April 14th- Abby Rose presents– Join us as Abby Rose presents a ladies night singer/songwriter in the round. This is going to be a good one!!  Check out this line-up, Haley Margaret Schaffer, Bethany Joy, Emily Keener and of course Abby Rose. These nights are always an up close intimate look at the songwriting process as told by the ladies that write and perform the songs.
Doors open at 7:30/Music at 8pm. General Admission.
$10 pre-sale/ $15 day of show
purchase tickets here
April 15th- The Numbers Band– The Brothers Kidney and crew are coming back to the Hall.  These guys are truly a legendary, treasure of a band here in NE Ohio.  They have been doing music "their way" for years now.  They are a blues band, but that is where the easily defined disappears when you talk about the Numbers Band and their music.  Still one of the most unique group of talented musicians still making the scene here in NE Ohio.  Join us as we welcome them back to the Hall.
Doors open at 7:30, music at 8pm. $10 cover at the door
April 21st- The Stumpy Basin Volunteers-Peninsula's favorite Bluegrass Band! The original Volunteers began playing this area 35 years ago when the band's founder, Barney James brought an unlikely group of musicians together to form a band.  Some of the same members of that original band still play today, including Barney's son Tom and Chuck Vanek on banjo.  These boys are fun to watch, fun to listen to and we love the tradition of good times based around good music that this band still represents.
Join us for the fun!
Doors open at 7:30/music at 8pm.  $10 cover charge at the door
April 22nd- The Gage Brothers- The long awaited for, highly anticipated CD release party of the new,  self titled Gage Brothers CD is coming to the Hall!  The CD will open be available everywhere for release on May 5th.  but by coming to the CD Release party at the G.A.R. Hall…you get your copy early!
Tickets will go fast for this one, don't wait and buy your tickets early!
General Admission
Doors open at 7:30pm, Music at 8pm
pre-sale tickets $20 which includes a copy of the CD
purchase tickets here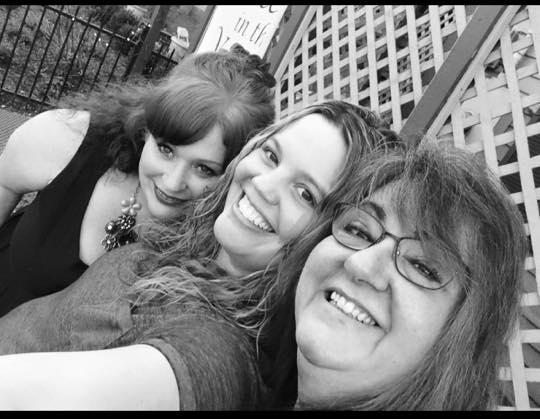 April 23rd- Sisters in Song– Join us for a special night of song featuring Kristine Jackson, Becky Boyd and Rachel Brown, accompanied by Emma Shook from the Cleveland Orchestra on violin. These ladies take it to  a higher level when they share songs, stories, laughs and sometime tears in a special night of music. Sisters in Song played their first show together here at the G.A.R. Hall, these ladies feel like family and we LOVE it when they come back home!
Pre-sale – $15.00
Day of Show – $20.00
General Admission/doors open at 6:30/ Music at 7pm
purchase tickets here
April 28th- Cats on Holiday- If you know Denis DeVito, front man for Cats on Holiday, you  know he loves THE KINKS.  So…this time around the guys have a special show planned at the Hall… Cats On Holiday present "God Save The Kinks", an evening of Kinks' classics and rare Ray Davies's tunes.  with special guest Moss Stanley on keys.  The Cats will do the first set of all Kinks, followed by a set of button-box driven "Swamp Pop".  I'm going to be there…how about you!
General Admission
Doors open at 7:30/8pm music
$12 pre-sale/$15 day of show
purchase tickets here
May 4th- Kim Richey- Those artists who find themselves stuck in the deepest of ruts two decades into their careers could learn a thing or two from veteran singer-songwriter Kim Richey. She's never been afraid to go where the inspiration is.
Two-time Grammy-nominated Kim is a storyteller; a weaver of emotions and a tugger of heartstrings. Tender, poetic and aching with life's truths, Kim's songs transport you to her world, where words paint pictures and melodies touch the soul. And then there's her voice. Pure, arresting and honest, it makes you take notice. Come help us welcome Kim Richey back to the Hall.  Chef Ron is cooking us some special dishes to help us celebrate Cinco De Mayo.  Order dinner with your tickets.
Cilantro lime chicken with black beans and rice or
Spicy black bean stuffed peppers with fresh pico d' gallo served with mexican rice.  Both entrees served with chocolate cake topped with vanilla bean ice cream.
If you are coming with a group please e-mail karen@crookedrivercreative.com to arrange seating.
Doors open at 6:30/ Music at 7pm
Pre-sale $20/Day of show $25
Dinner $15
purchase tickets here
May 13th- The Steel Wheels- Looking forward to having these boys back at the Hall in support of their new release…Wild as we came here.
Hailing from the Blue Ridge Mountains of Virginia, The Steel Wheels are familiar with the traditions of folk music and how a string band is supposed to sound. In fact, they've been drawing on those steadfast traditions for more than a decade. Yet their name also evokes a sense of forward motion, which is clearly reflected in their latest album, Wild As We Came Here.
"I think we've always been able to write new songs with different landscapes. However it was really enjoyable for us, creatively and artistically, to depart from the straight-up acoustic sound that we've been known for," says Trent Wagler, who plays guitar and banjo in the band and writes most of the material. "I'm excited to see what happens. There are fans out there who are ready for this and who have been waiting for us to do this."
General Admission
Doors open at 7pm, Music at 8pm
pre-sale tickets $22/ $27 day of show
purchase tickets here
More information about these shows coming soon!

May 6th- Kristine Jackson and Band
May 12th- Missy Raines and the New Hip
May 27th- Rachel Brown & The Beatnik Playboys
June 15th- 10 strings & a goat skin
July 6th- Front Country
September 23rd- Music on the Porches- TBA
October 13th- The Honey Dewdrops
October 27th- April Verch Band

Please send all booking inquiries to karen@crookedrivercreative.com
Thanks so much to the Ohio Arts Council for their continued support of the Arts Programming at the Peninsula Foundation, including
Voices in the Valley
Words are not enough for all the gratitude we have for the countless people who have given to this program. You know who you are and Thank YOU so much! 

Jay Minkin for all his great press and support.  Check out his blog at minkinsmusic.wordpress.com