The Peninsula Foundation supports the Arts Community by presenting Voices in the Valley, a showcase of traditional roots music. So kick back, relax and join us for a night of music in the Historic G.A.R. Hall. Beer, Wine and adult beverages available.
Specialty flatbread pizzas, cheese plates, snacks and desserts available from Chef Ron Ramos, so come hungry!
Parking for the G.A.R. Hall is located directly across the street on the South West Corner of Route 303 and Riverview Road. There is handicap parking located directly in front of the G.A.R. Hall. Alternate Parking can be found 1 block away at Yellow Creek Trading Company after 5pm.  Or at Riverview Court (Ohio Hardwoods) on the Southeast Corner of the intersection of Route 303 and Riverview Road. Parking in Peninsula is always at a premium so if you are coming with friends, consider sharing a ride.  Thanks!
If you are looking for a way to sponsor the arts, please consider helping support the Voices in the Valley music program at the historic G.A.R. Hall. Operated by the Peninsula Foundation, this program features local and national touring musicians in the intimate setting of this beautiful, grand old hall. Your donation is tax deductible and very much appreciated. Thank you in advance for supporting the arts and arts programming in N.E. Ohio!!!
January 20th- George Jones night at the G.A.R. Hall– What happens when Rachel Brown, Ray Flanagan, Brent Kirby, Paul Kovac, J Scott Franklin, Jake Briggs, Jon Mosey, Bob Frank, The Beatnik Playboys all join Charlie Wiener on stage for an evening? Why, it can only be a celebration of the Ol' Possum Himself, George Jones. These fantastic musicians and songwriters will join together in a celebration of the music of Jones and songs he should've done. That's right, each songwriter will perform a Jones tune or two and one they wrote that George shoulda done!!
Due to the weather this show has been CANCELLED! We are looking for a new date and will have it posted soon.  If you purchased your tickets in advance,  you can either apply them to the new date or we will issue a refund.  Stay warm and safe.  Thanks in advance for your understanding…
January 25th-The Brother Brothers carry the folk tradition for a new generation. Identical twins David and Adam Moss honor contemporary aches with the nostalgic tenderness of another time on their debut full-length album, SOME PEOPLE I KNOW, out October 19, 2018 on Compass Records. Their stunning songcraft blends masterfully gentle guitar, cello and five-string fiddle with the sublime sort of two-part harmonies only brothers can carry. Their palpably fraternal stage presence and wonderfully familiar heart have earned repute among a modern folk scene; The Brother Brothers have opened for Big Thief, Lake Street Dive, Shakey Graves, and in the fall of 2019, embarked on a 26-date national tour supporting I'm With Her.
General Admission
Doors open at 7:30/ Music at 8pm
Pre-Sale tickets $15/Day of show $20
Purchase tickets on Eventbrite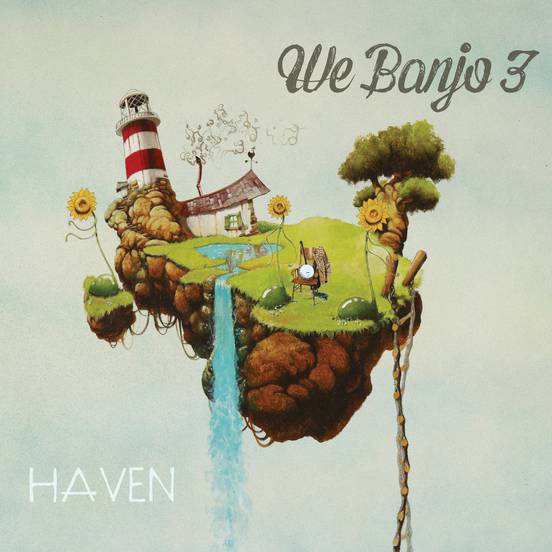 January 26th- We Banjo 3-For all the innovation and invention that goes into modern music these days, it's the inspiration derived from one's roots that proves the most enduring. So credit Galway, Ireland's We Banjo 3 for finding common ground between old world tradition and authentic Americana by plying their banjo, fiddle, guitar and mandolin in an innovation fusion of styles that they dub "Celtgrass."
These fun boys from Ireland are no strangers to the Hall.  They bring the roof down at every show they perform and we are so excited to be able to offer them for 2 shows this year.  What a great way to warm up a Saturday in January.
"It's as if Punch Brothers, Sam Bush, Jerry Douglas and The Chieftains all got together for a battle of the bands but decided to pool their resources instead. The future of world music is here"
Lee Zimmerman
Elmore Magazine
General Admission
Doors open at 5:30/Music at 6pm for the Matinee show
Doors open at 8:00/Music at 8:30pm for the Evening show
Pre-sale tickets $29/ Day of show $35
Hurry…these won't last long
Purchase tickets on Eventbrite for the Matinee show
Purchase tickets on Eventbrite for the Evening show
January 27th- Jim Ballard and the Strangs – Following last year's release of his 11th album Ask John Steinbeck, Jim Ballard and his band The Strangs (Wes McCraw, Bill Watson, Tim Longfellow and Joe Lang) have been warmly received by audiences. Join us in welcoming them for a 'Sneak Peek Concert" as they perform songs from the upcoming release of their new album, Good Bones. The set will include well known offerings alongside songs from the new album. Audience members will also be able to pre order the new CD at a special price that evening.
General Admission
Doors open at 6:30/Music at 7
Pre-Sale- $15/$20 day of show
purchase tickets on Eventbrite
February 9th- Frances Luke Accord-"Frances Luke Accord are the definition of lean-in music." – Joni Deutsch, NPR's Mountain Stage
"Frances Luke Accord are some of our very favorite musicians, songwriters, and people. We couldn't recommend their debut LP, FLUKE, highly enough." – Darlingside
Frances Luke Accord are an independent Chicago-based duo hailing originally from South Bend, Indiana. Both dedicated multi-instrumentalists and meticulous songwriters, Nicholas Gunty and Brian Powers distinguish their music with genre fluidity, buttery harmonies and acoustic ensembles. Although prevailingly a modern folk band, FLA sip copious inspiration from Americana, jazz, soul, and rock.
Doors open at 7:30/ Music at 8pm
General Admission
$15 pre-sale/$20 day of show
Purchase tickets on Eventbrite
February 12th-  G.A.R. Grass Jam– Join us from 7-9 every 2nd Tuesday as we
Host a Bluegrass Jam Night! Paul Kovac and David Mayfield will be your hosts. All ages and skill levels are welcome and encouraged. We have 3-5 separate break out rooms so you can pick your jam. You are welcome to bring your own food to munch on, the bar will be open.Listeners welcome!  A $5 donation is appreciated.
February 16th- Rachel Brown and The Beatnik Playboys– She plays piano, she plays guitar, she sings, she writes her own songs, she takes a classic and makes it her own…and did I mention this lady can sing!! Rachel Brown, she's one of the great talents in the N.E. Ohio music scene and the Beatnik Playboys are the perfect band for her. Come watch this lady shake the rafters. Always excited to present this fine ensemble at the Hall.
General Admission
Doors open at 7:30/ Music at 8pm
$15 pre-sale/$17 at the door
Purchase tickets on Eventbrite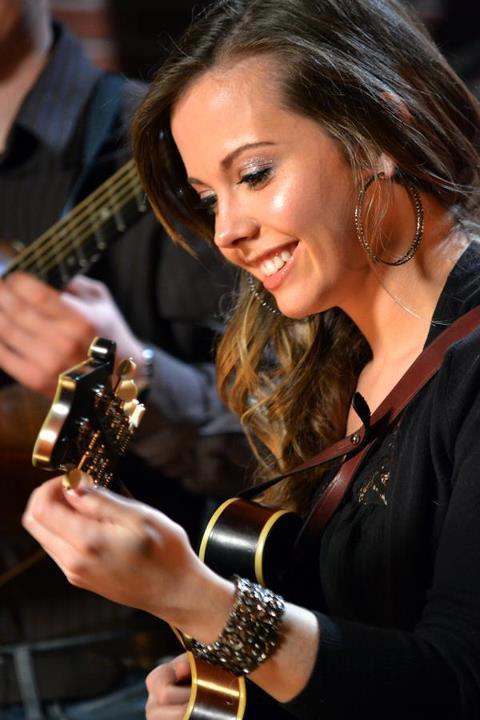 February 17th- Sierra Hull-"She plays the mandolin with a degree of refined elegance and freedom that few have achieved," says Bela Fleck, the genre-leaping banjo master who produced Weighted Mind. "And now her vocals and songwriting have matured to the level of her virtuosity."
Alison Krauss, who has won more Grammy awards than any female artist in history, says of Hull, "I think she's endless. I don't see any boundaries. Talent like hers is so rare, and I don't think it stops. It's round."
Hull came to us as a bluegrass thrush, a teen prodigy. Krauss called her to the Grand Ole Opry stage when Hull was 11-years-old. Two years later, she signed with Rounder Records, and soon became known as a remarkable mandolin player, a tone-true vocalist, and a recording artist of high order. She made two acclaimed albums. She played the White House, and Carnegie Hall, and the Kennedy Center, and she became the first bluegrass musician to receive a Presidential Scholarship at the Berklee College of Music.
What an honor it is to Sierra Hull coming to play the G.A.R. Hall. The G.A.R. Hall is the perfect place to share an intimate evening with a truly amazing talent of our time.
General Admission
Doors open at 7:30/ Music at 8pm
Pre-Sale tickets- $25/ Day of show $30
Purchase tickets on Eventbrite
February 22nd- Mollie O'Brien & Rich Moore– Sometimes the story is just about the ordinary. No big bang, no big gig, no big promoter or writer hearing the band and telling the rest of the world. Sometimes the story is just about doing what you do and keeping at it. In the case of Mollie O'Brien and Rich Moore it means 30 years of marriage, two kids, numerous day jobs, and making music together and apart. They met in 1981 at the Denver Folklore Center on April Fool's Day and married a few years later.
Grammy Award winner Mollie O'Brien became known to the rest of the world as a singer's singer when, in 1988, she and her brother Tim released the first of three critically-acclaimed albums. Eventually, Mollie recorded five equally well-received solo albums and she was a regular on the nationally-syndicated radio show, "A Prairie Home Companion" from 2001 through 2005. She's long been known as a singer who doesn't recognize a lot of musical boundaries, and audiences love her fluid ability to make herself at home in any genre while never sacrificing the essence of the song she tackles.
Husband Rich Moore has busied himself in the Colorado music scene for many years. While staying home with the kids when Mollie & Tim toured, he held a day job and continued to perform locally with a variety of Colorado favorites, including Pete Wernick and Celeste Krenz. Not only is Moore known to produce some of the funniest onstage running commentary, he's also a powerhouse guitar player who can keep up with O'Brien's twists and turns from blues to traditional folk to jazz to rock and roll. He creates a band with just his guitar and, as a result, theirs is an equal partnership.
General Admission
Doors open at 7:30/ Music at 8pm
$20.00 pre-sale/ $25.00 day of show
Purchase tickets on Eventbrite
February 24th- Seamus Egan Project- It's hard to think of an artist in traditional Irish music more influential than Seamus Egan. From his beginnings as a teen prodigy, to his groundbreaking solo work with Shanachie Records, to his founding of Irish-American powerhouse band Solas, to his current work as one of the leading composers and interpreters of the tradition, Egan has inspired multiple generations of musicians and helped define the sound of Irish music today.
As a multi-instrumentalist, he's put his mark on the sound of the Irish flute, tenor banjo, guitar, mandolin, tin whistle, and low whistle, among others. As a composer, he was behind the soundtrack for the award-winning film The Brothers McMullen, co-wrote Sarah McLachlan's breakout hit, "Weep Not for the Memories," and has scored numerous documentaries and indie films since. As a bandleader, Solas has been the pre-eminent Irish-American band of their generation for the past 20 years, continuously renewing Irish music with fresh ideas, including a collaboration with Rhiannon Giddens on their 2013 album, Shamrock City. As a performer, few others can make so many instruments or such wickedly complex ornaments seem so effortless. Music comes as naturally to Seamus Egan as breath, but his mastery of the tradition is only one facet of his plans to move the music forward.
General Admission
Doors open at 7:30/ Music at 8pm
Pre-sale tickets $27.00/ Day of show $32.00
Purchase tickets on Eventbrite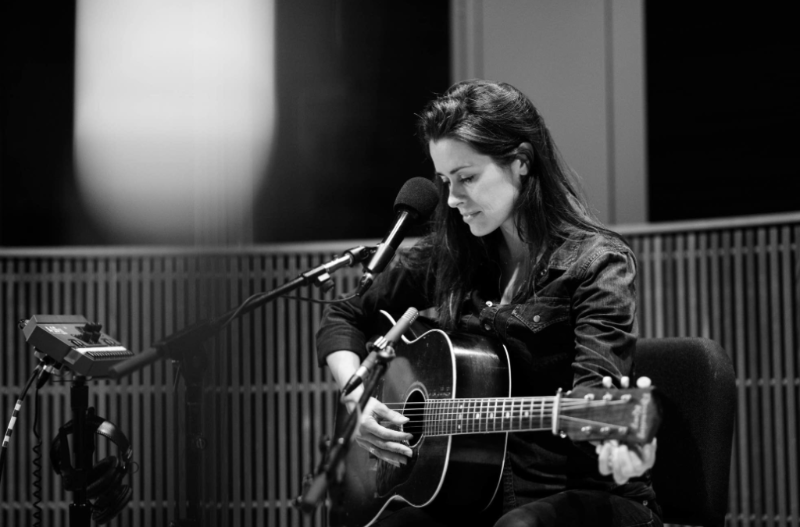 March 2- Caitlin Canty- Caitlin Canty is an American singer/songwriter whose music carves a line through folk, blues, and country ballads. Her voice was called "casually devastating" by the San Francisco Chronicle and NPR Music describes her songs as having a "haunting urgency."
Motel Bouquet, Canty's third record, features ten original songs that hold her darkly radiant voice firmly in the spotlight. Produced by Grammy-nominated Noam Pikelny (Punch Brothers) and recorded live over three days in Nashville, the album boasts a band of some of finest musicians in roots music, including fiddler Stuart Duncan and vocalist Aoife O'Donovan. Rolling Stone hails Motel Bouquet as "dreamy and daring" with "poetic lyrics and haunting melodies."
Since the release of her critically-acclaimed Reckless Skyline in 2015, Canty has put thousands of miles on her songs, circling through the U.S. and Europe. She warmed up stages for Mary Chapin Carpenter, The Milk Carton Kids and Josh Ritter and recorded with longtime collaborators Darlingside and with Down Like Silver, her duo with Peter Bradley Adams. She won the Troubadour songwriting competition at the Telluride Bluegrass Festival, and her song, "Get Up," was nominated for Song of the Year in the Folk Alliance International Music Awards. Canty's original recordings have recently appeared on CBS's Code Black and on the Netflix original series House of Cards.
Raised in small-town Vermont, the daughter of a school teacher and a house painter, Canty earned her degree in biology in the Berkshires and subsequently moved to New York City. She spent her days in the city working as an environmental sustainability consultant and her nights making music at Lower East Side music halls and bars. In 2009, she quit her job and set out to make music full time. In 2015, she packed up her house plants and her 1939 Recording King guitar and drove to Nashville, TN, which she now calls home.
General Admission
Pre-sale $17/ Day of show $22
Doors open at 7:30/ Music at 8pm
Purchase Tickets on Eventbrite
March 13th- Dead Horses-At fifteen, Dead Horses frontwoman Sarah Vos' world turned upside down. Raised in a strict, fundamentalist home, Vos lost everything when she and her family were expelled from the rural Wisconsin church where her father had long served as pastor. What happened next is the story of Dead Horses' stunning new album, 'My Mother the Moon," a record full of trauma and triumph, despair and hope, pain and resilience.
Blending elements of traditional roots with contemporary indie folk, the album is both familiar and unexpected, unflinchingly honest in its portrayal of modern American life, yet optimistic in its unshakable faith in brighter days to come. Earthy and organic, Vos' songs often reveal themselves to be exercises in empathy and outreach; she writes not only to find meaning in the struggles she's endured, but also to embrace kindred souls on their own personal journeys of self-discovery. As much as the album is a reckoning with the past and everything she witnessed growing up (mental illness, poverty, addiction, and violence), it's also an effort to shape the future, to build a community based around art and love and beauty and acceptance, a community to replace the one she was so brusquely robbed of as a child.
'My Mother the Moon' is Dead Horses' third album, and it follows hot on the heels of their acclaimed 2016 release, 'Cartoon Moon'. That record earned them honors for "Best Album," "Best Americana/Bluegrass Artist," and "Best Female Vocalist" at the 2017 WAMI Awards.  With a fleshed out touring lineup, the group logged countless miles, sharing bills along the way with Trampled by Turtles, Mandolin Orange, and Elephant Revival.
General Admission
Doors open at 7:30/ Music at 8pm
$12 Pre-Sale/ $15 day of show
Purchase tickets on Eventbrite
FAQs
What are my transportation/parking options for getting to and from the event?
Parking for the GAR Hall is located on the Southwest corner of Route 303 and Riverview directly South of the 303. Overflow parking can be found on the Southeast corner of 303 at Riverview Court or at Yellow Creek Trading Company at 1685 Main Street
How can I contact the organizer with any questions?
The office phone number is 330-657-2528
What's the refund policy?
full refund between 7-10 days prior to event
More information about these shows coming soon!
March 1st- Cats on Holiday- Mardi Gras Party
March 5th- Mo Mojo Fat Tuesday Party
March 8th- John Whelan and Low Lilly
March 9th- The Rusty Goat
March 15th- Alastair Fraser and
Natalie Haas
March 16th- April Verch
March 17th- Tatiana Hargreaves and
Allison de Groot
April 5th- Kim Richey
April 6th- Anne DeChant
May 2nd- Town Mountain
May 4th- Paul Kovac's Big Grass Band
May 9th- Jill Andrews
May 11th- Sisters in Song
May 17th- Christian Sedelmyer and Eli West
May 25th- Rachel Brown and the Beatnik Playboys
June 14th- Kaia Kater
June 15th- Griffin House
Please send all booking inquiries to karen@crookedrivercreative.com
Thanks so much to the Ohio Arts Council for their continued support of the Arts Programming at the Peninsula Foundation, including
Voices in the Valley

Words are not enough for all the gratitude we have for the countless people who have given to this program. You know who you are and Thank YOU so much! 

Jay Minkin for all his great press and support.  Check out his blog at minkinsmusic.wordpress.com