John Debo, Chair

John P. Debo, Jr., a native of Detroit, studied at the University of Michigan, where in 1971 he received a B.A. in Political Science.  He received a Masters in Regional Planning from the University of Massachusetts in 1973.  Mr. Debo began work with the National Park Service (NPS) at Acadia National Park in 1976.  Over the course of a 33 year career with the NPS he subsequently held positions at Fire Island National Seashore, Lowell National Historical Park, NPS headquarters in Washington D.C., Boston National Historical Park, and most recently he served for 21 years as Superintendent of Cuyahoga Valley National Park, from 1988 to 2009.
In August 2009 Mr. Debo assumed the position of Chief Development Officer for the Conservancy for Cuyahoga Valley National Park, where he led fundraising for the Conservancy and projects in support of the mission of Cuyahoga Valley National Park.  After 10 years of service, he retired from the Conservancy effective January 3, 2020.  Mr. Debo currently holds board positions with the Peninsula Foundation, Old Trail School, and the Baldwin-Buss Foundation.

Brenda Cummins, Vice Chair

Brenda Cummins has been with the Cleveland Foundation since 2015, working with donors and organizations to help them plan and achieve their philanthropic objectives. She was previously director of Foundation Administration and Community Engagement at Summa Health and a development officer at the Akron Civic Theatre. She holds a master's degree in Audiology from Kent State University and a bachelor's degree in Speech and Hearing from Bowling Green State University.
Brenda serves on the boards of several area non-profits, including 91.3 The Summit - WAPS, and Summit ArtSpace. She is a graduate of Leadership Akron, Class 2007. She has also volunteered on the American Heart Association Go Red for Women committee, with the Summa Medical Team for the Akron Marathon, and as chair of the Gay Community Endowment Fund Sugar Plum Tour Auction. She is a member of the Association of Fundraising Professionals and Northeast Ohio Planned Giving Council. She serves as part time faculty at the University of Akron.
Brenda lives in Cuyahoga Falls, Ohio and celebrates life everyday with her husband Brian and three grown children, Ian, Harrison and Madison.

Steve Craig
Steve Craig has been on the Foundation's Board of Trustees since 2004 and is a founding member of the Peninsula Art Academy. He holds a Bachelor of Science degree in Mechanical Engineering from the University of Michigan and a Master of Business Administration from Weatherhead School of Management, Case Western Reserve University.
He has business experience in for-profit "start-ups" and "turn-arounds"in the industrial controls and instrumentation industry; he is currently co-owner and President of UniControl Inc., a $8 million dollar/yr, Cleveland-based manufacturer of controls, employing 70 salaried and hourly personnel.
His community service record includes being a founding member of The Boston Township Hall Committee, Inc., and seven years of Village of Peninsula government including service on Village Council, 1998-2000 and Mayor, 2000-2004. His interest in the arts developed as a youth at Cranbrook School in Bloomfield Hills, Michigan.
Steve has been a resident of Peninsula for 32 years. He is married to Lisa Chop and has two children, Nathan and Matthew.

William Dowling

Adam Fleder
Adam Fleder is a native of Peninsula and was raised in the historic preservation movement of the town. He values the history, the stories and the buildings in which the ghosts of our forerunners still live.
Adam's goal is to see and create a sustainable village that preserves it heritage in people, places and local knowledge. He is honored to serve on the Foundation and humbly contribute my thoughts and efforts.

Jack Harley
Jack Harley has lived in our community since 1972. He has been active on the Peninsula library and quarry boards in the past and is the publisher of Your Community News.
In addition to the Peninsula Foundation, Jack serves on the boards of NorTech, MAGNET and JumpStart, all regional non-profit economic development organizations; is on the annual fund committee of The Cleveland Orchestra; and is involved with national and international technical committees.
Jack is Co-Founder and CEO of FirstPower Group LLC, a company started three years ago. It provides services to electric utilities.  Prior to that, he was Founder and President of J.W. Harley Inc., Founder and President of Tecsonics Inc, and was with the Ingersoll-Rand Company.  Jack received his undergraduate engineering degree at the University of Pennsylvania and an EMBA from Case Western Reserve University.
Jack and his wife, Judy Ernest, have five children and five grandchildren. Walter Harley and wife Anne live in Seattle, WA; John Harley and wife Lisa live in Santa Barbara, CA; Rachel Harley Mitchell, husband Glenn and son Charlie live in Longmont, CO; Thom Ernest, wife Amy and children Spencer, Morgan and Lauren live in Atlanta, GA; and Bill Ernest, wife Katherine and son Wyche live in New York City.

Jonathan Holody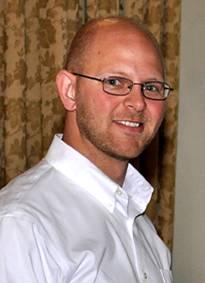 Jonathan Holody was born and raised in Peninsula, Ohio.  He enjoyed swimming at the Quarry and was a Boy Scout in Richfield's Troop 387, achieving the rank of Eagle Scout. Following his graduation from Woodridge High School, Jonathan spent four summers as an Ocean Rescue Lifeguard in Kill Devil Hills, North Carolina.  He received his Bachelor's degree from Ohio University and a Master's Degree in Urban Planning from Cleveland State University.
He and his wife, Emily (Hampshire) Holody live in Cleveland, Ohio with their four daughters, Josephine, Mae, Alice, and Blossom. He is employed as a Program Officer in Cuyahoga County's Department of Development.
Jonathan was invited to join the Foundation's Board of Directors by Mr. Hunker in 2007 following their work together on a historic preservation project in Peninsula.

Joanne Kim

Doris N. Hunker, Chair Emeritus

Doris Hunker has served on the Foundation's Board of Trustees since its inception in 1997.  She grew up with her brother Robert L. Hunker in the Portage Lakes area in Akron, Ohio.
After graduating from Ohio University with a Bachelors Degree in Education, she began her teaching career in Lakewood, Ohio.  Doris obtained a Masters Degree from the University of Pittsburgh. She continued her teaching career with the Department of Defense schools in Germany, public school in Colorado, and finally settling in Marin County, CA. There she became a team leader, mentor teacher, and acting principal. She enjoys cross country skiing, canoeing, golf, and participating in activities of the Larkspur Walkers, Corte Madera Women's Club, and volunteer work with the Marin Community Clinic.